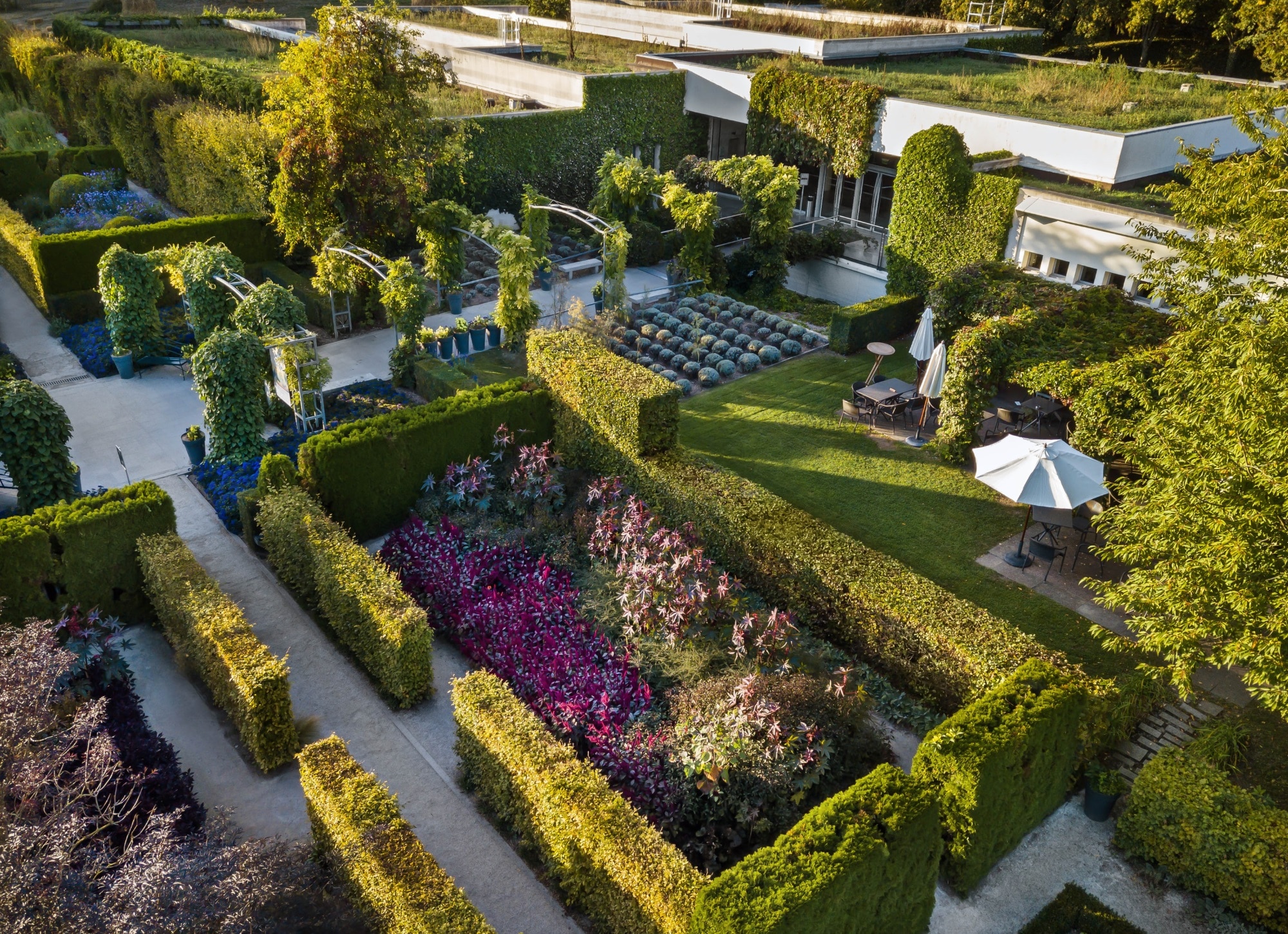 About
Becoming a patron of Musée des impressionnismes Giverny, whether you're a company or individual, is a philanthropic and civic action at a new regional centre for culture and tourism with national and international influence. You will also become part of the museum's life and make a commitment to culture.
Why support us ?
Why support Musée des Impressionnismes Giverny?
To continue on this path and develop its activities even further, the museum needs your support for many projects:
temporary exhibitions, organised every year. These major exhibitions allow museum visitors to discover masterpieces from across the world, lent by prestigious public and private collections.
the acquisition of new pieces to expand the permanent collection of Musée des Impressionnismes Giverny year after year.
accessibility, cultural outreach and programming, offered to all audiences: guided tours, family guided tours, adult workshops, visits and workshops for children, family workshops, concerts, conferences, guided garden tours, events…
the museum garden, planted with monochrome and themed flowerbeds, and with a large poppy-filled meadow which become haystacks in summer.
Becoming a patron means helping to improve the appeal of Giverny and Normandy, helping the museum to become a leading figure in the cultural and tourism economy of the department and region. It means becoming part of the life of the museum and supporting us with the cultural projects of your choice.
As a cultural non-profit organisation promoting artistic heritage and culture, Musée des Impressionnismes Giverny is able to provide a tax receipt to allow you to receive a tax credit.
Avantages
What are the benefits of being a patron?
Pursuant to the patronage law dated 1 August 2003, 60 to 66% of your donation is tax deductible due to your patronage, plus you can receive exclusive benefits.
Do you represent a company?
An original and rewarding communication tool, your commitment allows you to link your image to the museum.
You will also enjoy exceptional visibility in our communication materials.
You will receive passes that you can give to your customers or employees.
You will be given priority access to the museum in the form of visits, PR events and even private hire of the premises for your work events.
Up to 60% of your donation can be deducted against corporation tax (limited to 0.5% of turnover excluding tax).
For example, a €3000 donation will only cost you €1200. The benefits we offer you correspond to around 25% of your donation.
Are you an individual?
In return for your donation, you'll enjoy exclusive benefits such as passes, exhibition brochures and invites to private previews.
Up to 66% of your donation can be deducted against income tax. For example, a €500 donation will only cost you €170.
Join the Club
How can I get involved as a museum patron?
By offering your support as a cash patron (financial contribution), a skills patron or a patron in kind, you join the Patrons' Club of Musée des Impressionnismes Giverny. As an active member, you will be offered different benefits depending on your membership level.
To support us, contact us at mecenat@mdig.fr
The museum and its patrons undertake to observe the Ministry of Culture's patronage charter
Our patrons
Our supporters
The Patrons' Club includes companies eager to offer their support to the actions and projects of the Musée des Impressionnismes Giverny. We would like to thank them for their incredible support.
Patron companies and partners
Individual donors
Patrick et Alix Albrand
Rémi et Agnès Béguin
Charles et Carine Beigbeder
Charles et Alix de Beistegui
Cyril et Domitille Capliez
Elisabeth Dauchy
Christian Dimond
Pierre et Anne-Céline Donnersberg
Denis Guyot-Sionnest
Jean-Conrad et Cécilia Hottinguer
Christophe et Teresa Karvelis Senn
Patrick et Caroline Levy-Waitz
Michel et Laurence de Rosen
David et Olimpia de Rothschild
Ernest-Antoine et Antoinette Seillière
Jean-Pierre Soulié
Serge et Félicité Weinberg
Crowdfunding
Our crowdfunding campaigns
Musée des Impressionnismes Giverny pursues its artwork acquisition policy to expand its permanent collection year after year, and offer high-quality, refreshed exhibitions to its visitors.
With this in mind, it has held two crowdfunding campaigns since 2016: one to purchase Bed of Daisies by Gustave Caillebotte, the other to acquire The Seine at Vernon by Pierre Bonnard. They were both a resounding success.
Alain Missoffe
President of the Patrons' Club of Musée des Impressionnismes Giverny
Alain Missoffe
President of the Patrons' club at the Musée des impressionnismes Giverny
Images