Type of activity: Activity / Concert
Piano Festival
Recital by Vanessa Wagner and Marie-Josèphe Jude
May 28, 2023 16:00 - 17:00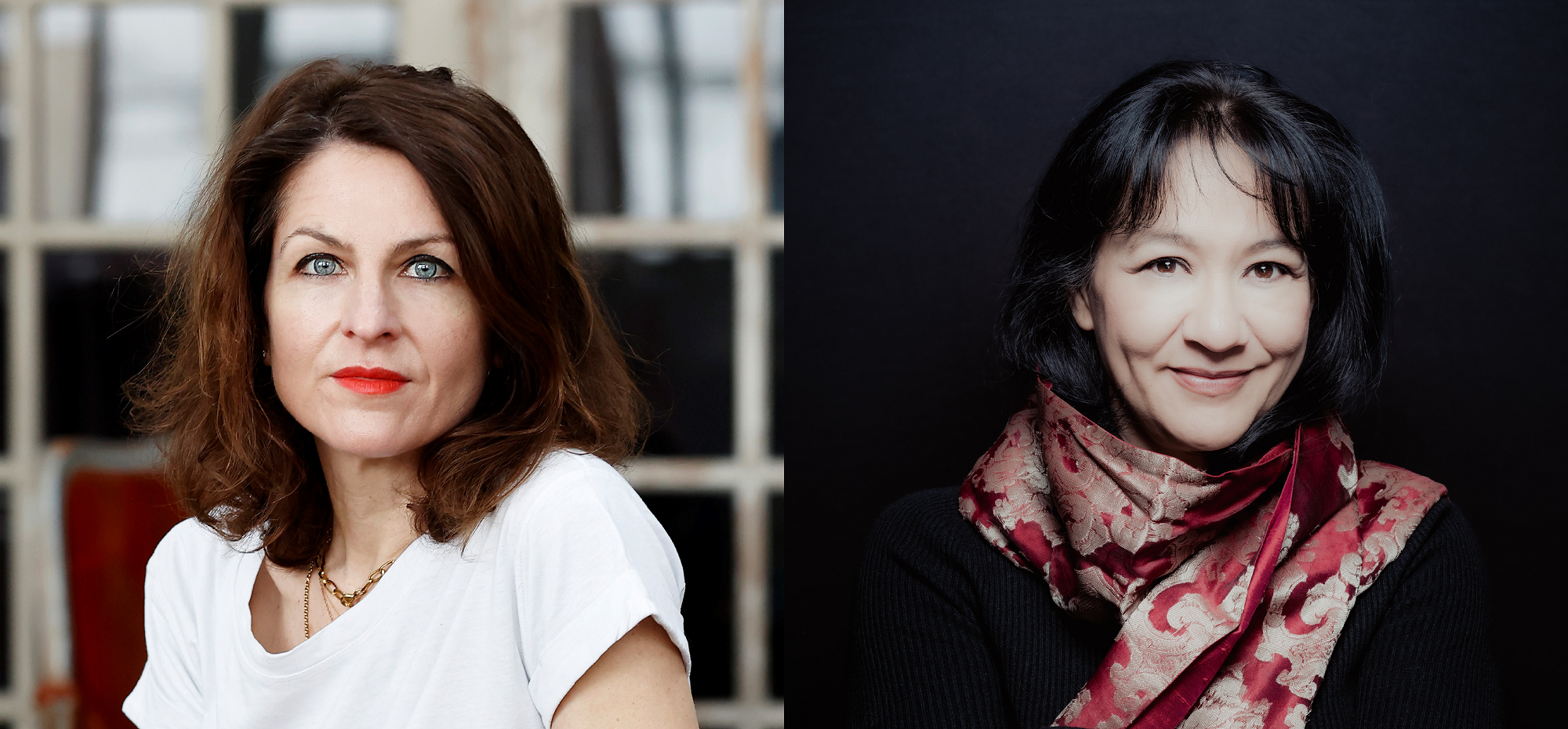 Echoing the "Children of Impressionism" exhibition, the Musée des impressionnismes Giverny invites you to attend the third edition of its piano festival from May 26 to 28, 2023!

Sunday, May 28, discover the music of Mozart, Schubert and Debussy with renowned pianists Vanessa Wagner and Marie-Josèphe Jude.
Public: Adults, Families
Duration: 1h
Price: €20 | €18
Purchase on our website (increased price for management fees) or at the museum cash desks, subject to availability. No reservations can be made by phone.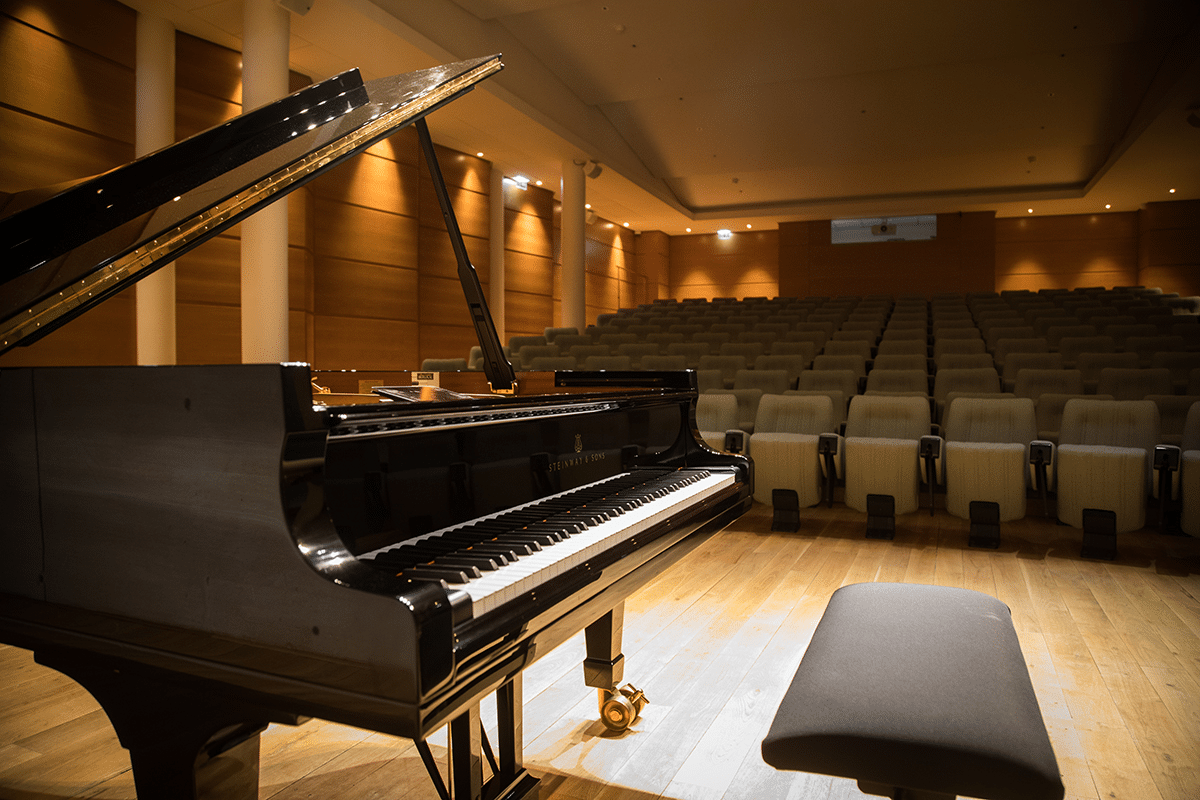 Program
Vanessa Wagner and Marie-Josèphe Jude
Wolfgang Mozart: Sonata K. 521
Franz Schubert: Fantasy D. 940
Claude Debussy: Petite Suite
Antonín Dvořák: Slavic Dances
The Piano Festival
The musée des impressionnismes Giverny invites you to attend the third edition of its piano festival. International pianist Vanessa Wagner has done the honor of being its artistic director.
With an extensive musical program, from electro to baroque music, and chamber music to jazz, the museum has already invited both cellists Gautier Capuçon or Camille Thomas but also the Rouen Opera and Les Arts Florissants de William Christie.
This year, Jean Paul Gasparian will inaugurate this Festival on Friday evening, followed by David Kadouch on Saturday evening, and finally Marie-Josèphe Jude and Vanessa Wagner will close this event in style with a recital for four hands.
Vanessa Wagner
Described by the daily newspaper Le Monde as "the most delightfully unique pianist of her generation", Vanessa Wagner pursues a career in her image : original and committed. She combines classical recitals, contemporary creation, the practice of ancient instruments, chamber music, as well as transversal encounters with other artistic practices.
In recent years, she has initiated collaborations with artists such as the electronic musicians Murcof or Molécule, the visual artist Quayola, the circus artist Yoann Bourgeois or the singer Arthur H, and has participated in several choreographic creations signed by Emmanuelle Vo Dinh, Sylvain Groud and Petter Jacobson.
Very invested in the music of her time, she is the dedicatee of several pieces by Pascal Dusapin, François Meimoun, François Sarhan and Alex Nante.
Renowned for her musical colors, the intensity of her playing and the richness of her touch, her sensitive and thoughtful interpretations, her vast repertoire constantly renewed is the mirror of a personality always on the alert, patiently weaving links between universes that are too often compartmentalised.
In 2016, she recorded for the InFiné label the highly acclaimed album "Statea" (ffff Télérama) with producer Murcof, combining piano and electronics around minimalist pieces from Philip Glass to John Cage, which gave rise to many concerts around the world.
Fruit of his new collaboration with the label La Dolce Volta, an album "Mozart, Clementi" released in 2017 brought together his practice of the pianoforte and the modern piano. This one has also received honors from all the musical press, from Télérama to Le Monde, like all of his large discography which has received numerous awards and covers the great repertoire, since his first disc Rachmaninov in 1996 (from Rameau, Haydn, Mozart, Schumann, Schubert, Brahms, Liszt Scriabin, Debussy, Ravel, to Berio, Meimoun, Dusapin).
At the end of 2018, she released a new opus that mixes the meditative Liszt of "Poetic and Religious Harmonies" echoing the mystical works of Arvo Pärt.
In April 2019, she devoted a recording to the minimalist current in a disc entitled "Inland" (Infiné). This disc includes some rare or unpublished pieces from a repertoire that she particularly likes.
Dedicated "Instrumental Soloist Revelation" at the Victoires de la Musique Classique in 1999, Vanessa Wagner has since performed all over the world, and her career for 20 years continues to grow.
She is the guest of many orchestras led by Charles Dutoit, François-Xavier Roth, Jean-Claude Casadesus, Theodor Guschlbauer… and performs regularly in venues such as the Philharmonie de Paris, the Grand Auditorium de Radio France, the Théâtre de Bouffes du Nord, the Théâtre des Champs Elysées, the Seine Musicale, the Grand Auditorium of Bordeaux, Lyon, Lille, the Grand Théâtre of Aix en Provence, the Corum of Montpellier, the Arsenal of Metz, the TAP , the Palace of Fine Arts in Brussels, the Oriental Art Center in Shanghai, the Symphony Hall in Osaka, the City of Music in Rio, the Santa Cecilia Academy in Rome…
Vanessa Wagner also participates in major festivals such as La Roque d'Anthéron, Piano aux Jacobins, the International Festival of Aix-en Provence, the Folles Journées, the Piano Lille Festival… She is a sought-after chamber musician and willingly shares the stage with her musician friends, in particular the violinist Augustin Dumay, with whom she has played for more than ten years.
Vanessa Wagner has been artistic director of the Festival de Chambord since 2010, where she develops an ambitious and eclectic program.
She was named Chevalier de la Légion d'Honneur in 2020.
Marie-Josèphe Jude
Born to a French father and a Sino-Vietnamese mother, Marie-Josèphe Jude began her musical studies at the Nice Conservatory. There, she received a double training in piano and harp.

As a precocious artist, she entered the CNSMD in Paris at the age of 13 in piano in the class of Aldo Ciccolini. She obtained her first piano and chamber music prizes 3 years later, as well as a concert license from the École Normale de Musique de Paris, in harp. She then decided to go to London to perfect her skills with Maria Curcio, a great pedagogue and disciple of Arthur Schnabel.

As a double instrumentalist, she turns towards the piano: she was Laureate of the Clara Haskil International Competition de Vevey in 1989 and Victoire de la Musique in 1995.

Her career as a soloist has since taken her to venues and festivals around the world, from Montpellier to Bath, from La Roque d'Anthéron to Kuhmo, and Bagatelle to Locarno.
A confirmed chamber musician, she has shared the stage for many years with Laurent Korcia, Michel Portal, and regularly meets up with Xavier Phillips, Jean-Marc Phillips, Marc Coppey, Philippe Graffin, Gary Hoffmann, Stéphanie-Marie Degand, Mireille Delunsch, Delphine Haidan… She has also explored almost the entire repertoire for 2 pianos and 4 hands, in the company of Jean-François Heisser, Brigitte Engerer, Claire Désert, Elena Rozanova, and Michel Béroff.
She has recorded a lot (Lyrinx) including the complete piano works of Brahms (last volume planned for 2022).
Recently, a CD dedicated to "Flûte transcriptions", recorded with Raquele Magalhães for NoMad Music received an excellent reception from French and international critics.
Marie-Josèphe Jude has always devoted herself to teaching: after having been a professor at the CNSMD in Lyon, she was appointed to the National Conservatory of Music in Paris in 2016.

President and artistic director of the Nice International Summer Academy since 2017, Marie-Josèphe Jude was named Chevalier of the Legion of Honor in July 2021.
This may also interest you