Special Sundays: the language of flowers (guided tour, in French only)
December 10, 2023 11:15 - 12:15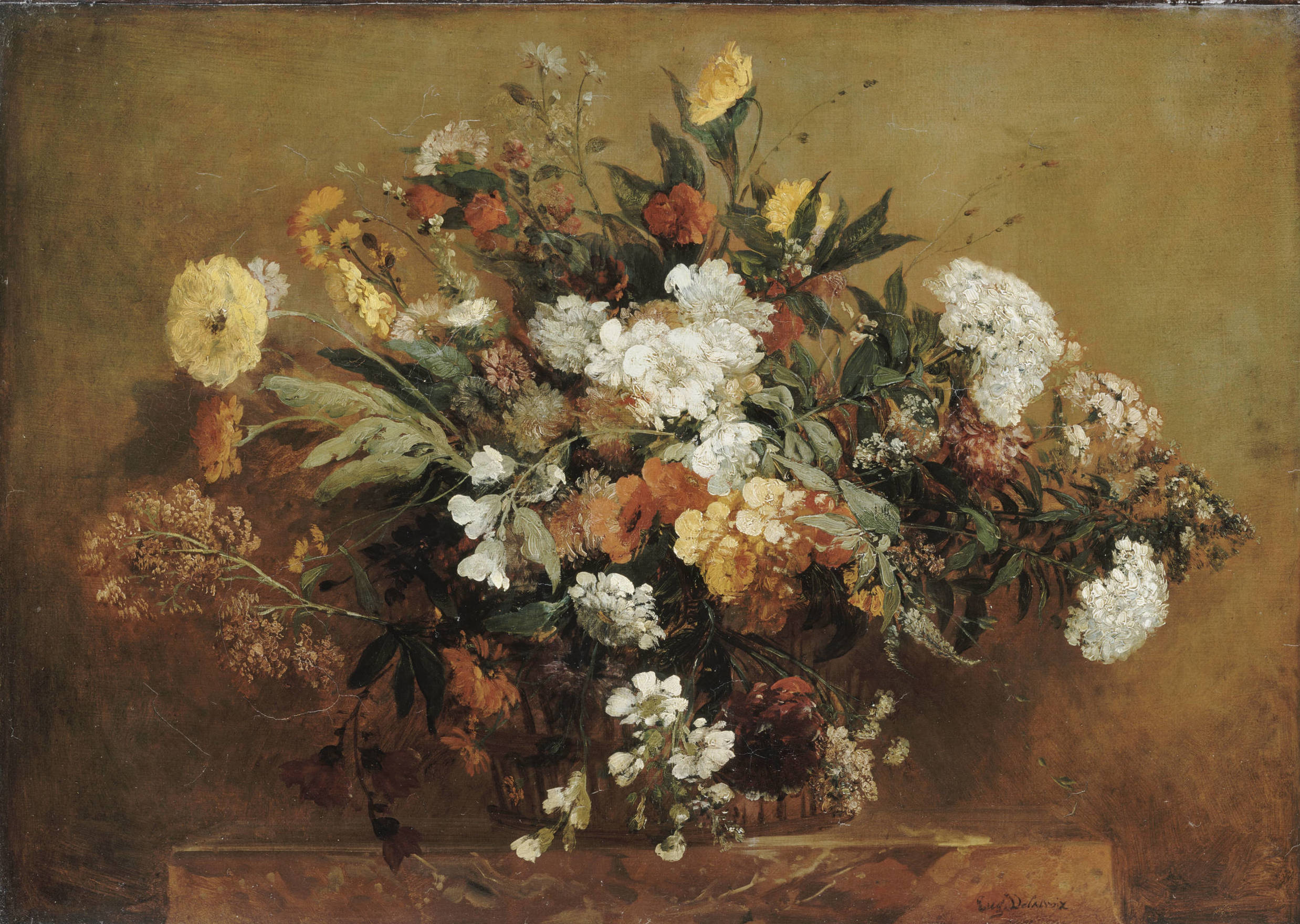 Every Sunday, discover the "Flower Power" exhibition in the company of our mediators !
Public: Adults
Duration: 1h
Price: €4,50 (in addition to the entrance to the galleries)
Purchase on our website (increased price for management fees) or at the museum cash desks, subject to availability. No reservations can be made by phone.
Do you speak the language of flowers?
Flowers are widely represented in Art and artist have used them as symbols to convey messages or emotions. The red rose, for example, is often associated with passion, its white version with purity. But then, what do the peonies symbolize in the Impressionists? The lotus in ancient sculpture?
To find out, join us in the thematic tours! (in French only)
Every Sunday from October 1, 2023 to January 7, 2024 (except December 24 and 31), from 11:15 a.m. to 12:15 p.m.
The Flower Power exhibition
In collaboration with the Kunsthalle in Munich and with the exceptional support of the musée d'Orsay and the Centre Pompidou, the musée des impressionnismes Giverny invites you to discover an unprecedented exploration of the power of flowers, from Antiquity to the present day.
What is the symbolism of the flower over the centuries? Beyond aesthetics and poetry, what messages did the artists seek to convey through the floral motif?
Flower Power offers to broaden our gaze thanks to thematic sections devoted to history and mythology, the relationship between science and art, religions, but also politics and economy.
See more about the exhibition.
Other dates for this event
This may also interest you