Color and Light, The Neo-Impressionist Henri-Edmond Cross
from July 27, 2018 to November 4, 2018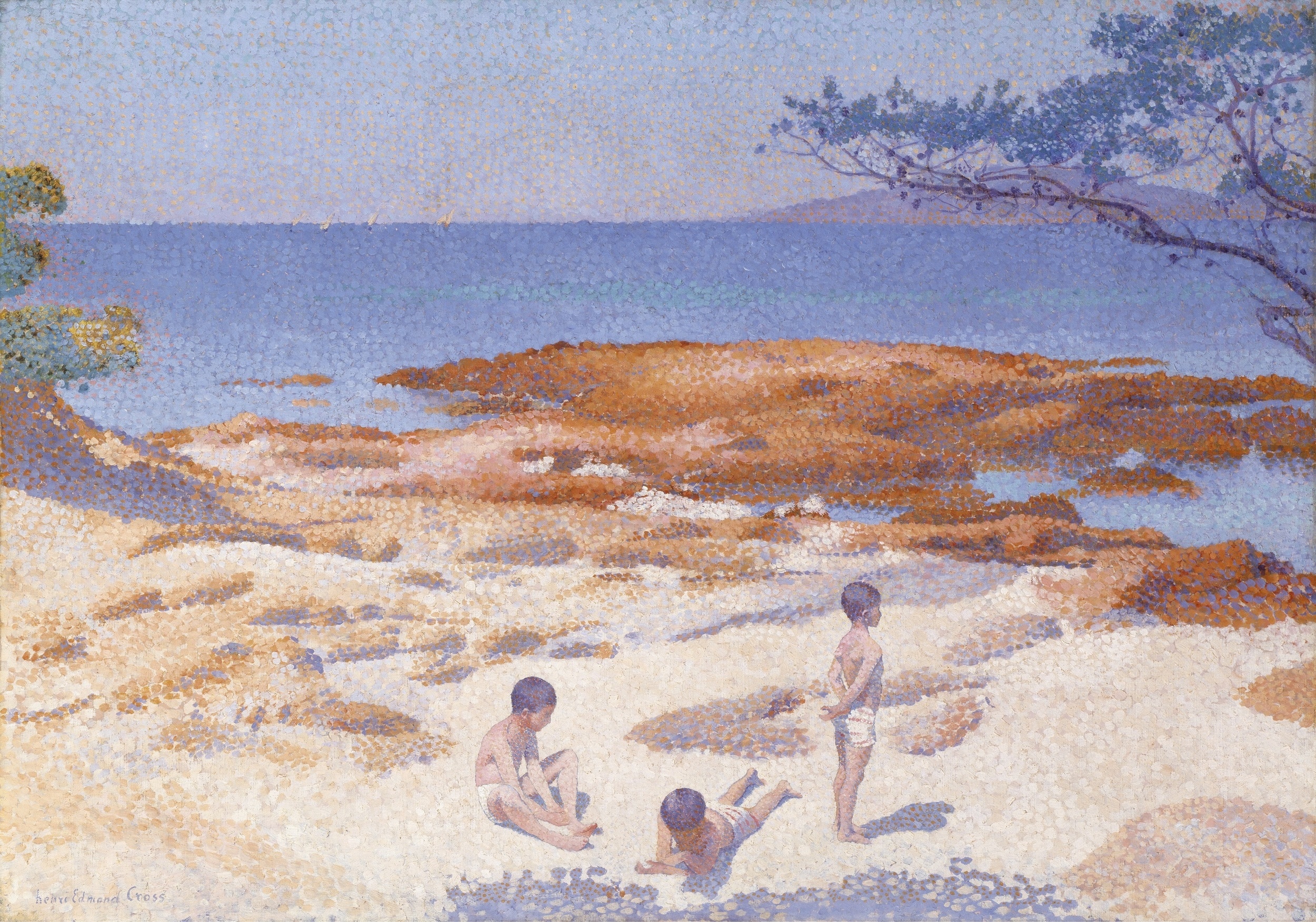 About
Early Career: From Academic Apprenticeship to early Impressionist Essays
Henri-Edmond Cross, who was known at the time as Henri Delacroix, was ten years old when Carolus Duran gave him his first painting lessons in 1866 in Lille. Encouraged by Doctor Soins, a cousin who helped the artist's parents by financing his education, the young Delacroix enrolled in 1878 in the Écoles Académiques de Dessin et d'Architecture in Lille. His first known works are portraits of his relatives, painted in a realistic style in which the brightly lit faces contrast with the dark background. But from 1883, Cross spent winters in Monaco, where his family settled, and he became interested in landscape. He adopted a broader range of colors which reflected the effects of the southern light and his palette became lighter. His technique was similar to that of the impressionists when it came to evoking nature, which he treated with a certain freedom, but his figures remained more clearly represented.
The discovery and adoption of Neo-Impressionism
"I would like to paint happiness, the happy beings that men may be in a few centuries (?), when pure anarchy will have been achieved"

Lettrer of Cross to Signac, June 8, 1893.
In May 1884, Henri-Edmond Cross meets Georges Seurat, Paul Signac, Albert Dubois-Pillet and Charles Angrand. Although he did not immediately join their group, he nevertheless observed the beginnings of Neo-Impressionism attentively. In 1886, the exhibition of Georges Seurat's manifest painting, Un dimanche après-midi à l'île de la Grande-Jatte (1884–1886, The Art Institute of Chicago) causes a scandal. It was not until Seurat's death in 1891 that Henri-Edmond Cross adopted the neo-impressionist technique of color division. This evolution is visible in the portrait he paints of Irma Clare, his future wife, then married to the novelist Hector France.
Cross, neo-impressionist painter
Our beaches here are deserted. The elegance lies only in the pines growing out of the sand and the delicious crescent-shaped shore. But how eternally beautiful it is!

Henri-Edmond Cross, letter to Charles Angrand in 1901.
In October 1891, Cross moved to the Var with Irma Clare, before building a house in Saint-Clair near Le Lavandou. From this time on, he only returned to Paris for the Salon des Indépendants, finding endless inspiration in the Mediterranean landscape. His first neo-impressionist series captured his enthusiasm for the purity and colors of the still unspoiled natural setting, which offered an enchanting environment he would never tire of. The neo-impressionist landscapes painted at the time were so synthetic that they verged on the abstract. A notable example was Les Îles d'Or (c. 1891–1892, Paris, Musée d'Orsay) in which the depiction of the site is lost in the quivering effect created by the small touches of color, which range from blue to pale yellow. Although the artist favored primary colors, he often mixed them with white to soften them and give them a more matt appearance, evoking the serene art of Pierre Puvis de Chavannes.
From Light to Color: The Evolution of Henri-Edmond Cross's Neo-Impressionist Technique
Together with Signac, who had been spending his summers in Saint-Tropez since 1892, attracting many painters there, such as Maximilien Luce and Théo Van Rysselberghe as well as Henri Matisse and Henri Manguin, Cross developed the neo-impressionist technique further. From 1895, his technique painting began to change. He started using pure colors and, to give them even more brilliance, used broader brushstrokes. Sensitive to the interplay of lines, he increasingly used broad arabesques that guide the viewer's gaze. An important presence on the European artistic scene, he played a leading role in the trend to free color that marked the early years of the 20th century.
His work was very favorably received in Germany, where he participated in to neo-impressionist events in Berlin, Hamburg and Weimar, and then at the Sonderbundes exhibition in Cologne in 1912, where he was hailed as one of the fathers of modernity. After his death in 1910, he was showered with posthumous tributes in France and Europe.
Curator: Marina Ferretti, scientific director, musée des impressionnismes Giverny, assisted by Valérie Reis, exhibition manager, musée des impressionnismes Giverny
Exhibition organized by the musée des impressionnismes Giverny in collaboration with the Museum Barberini, Potsdam.
With the exceptional support of the Musée d'Orsay.
Exhibition also presented at Museum Barberini, Potsdam, from November 17, 2018 to February 17, 2019.
In video
Watch the video and comments of works from the exhibition (in French only)
In images
Zoom on the works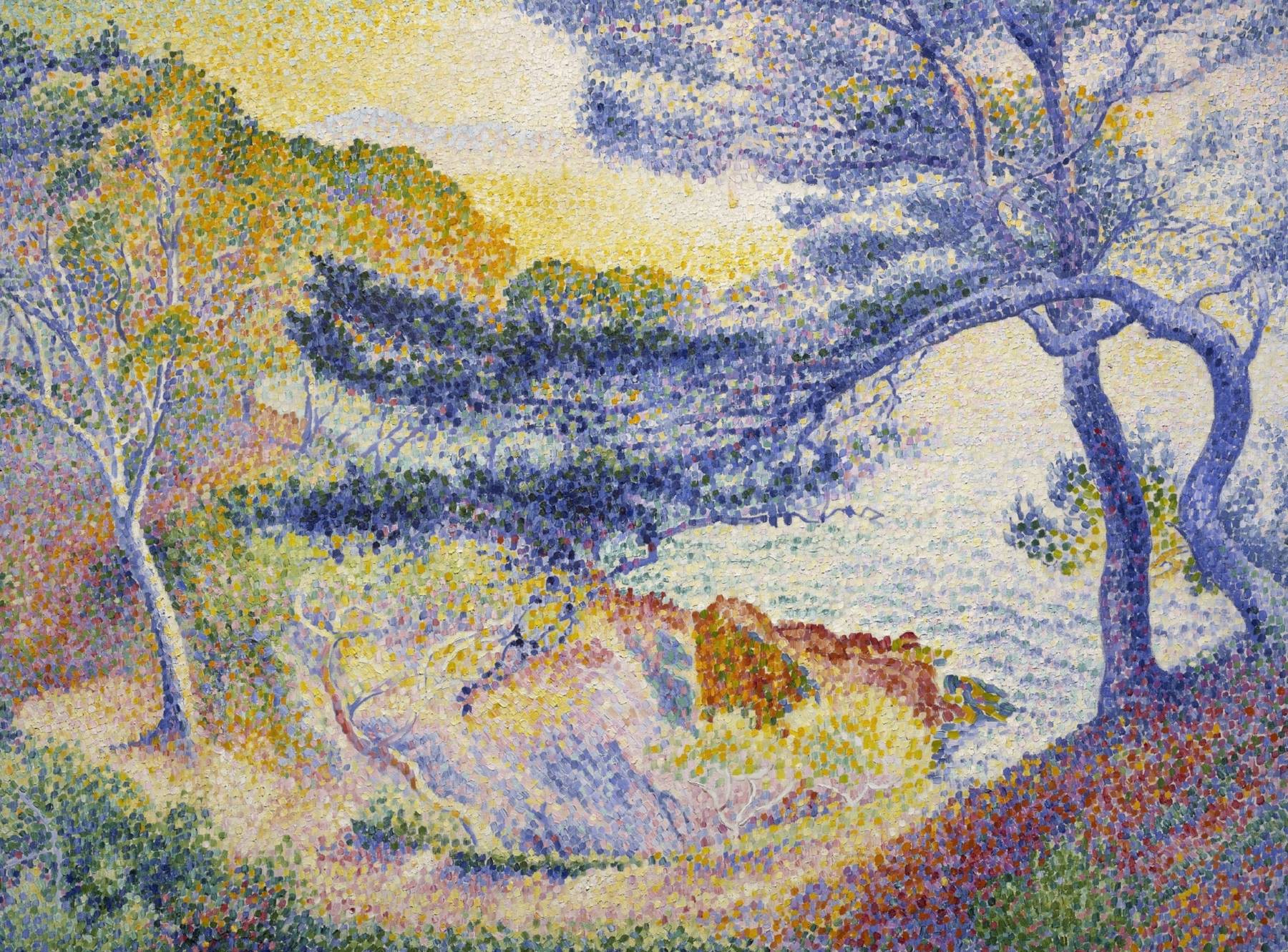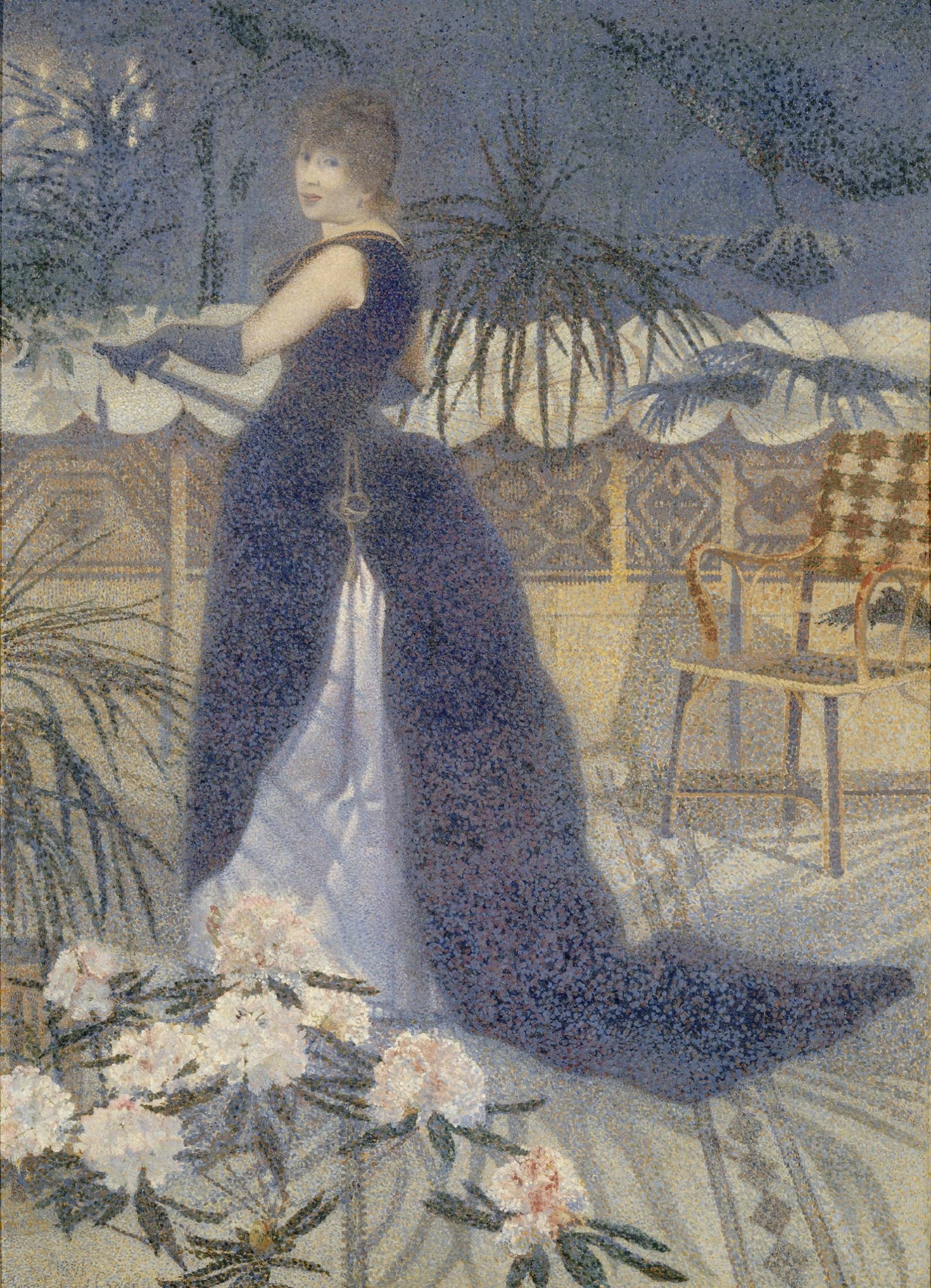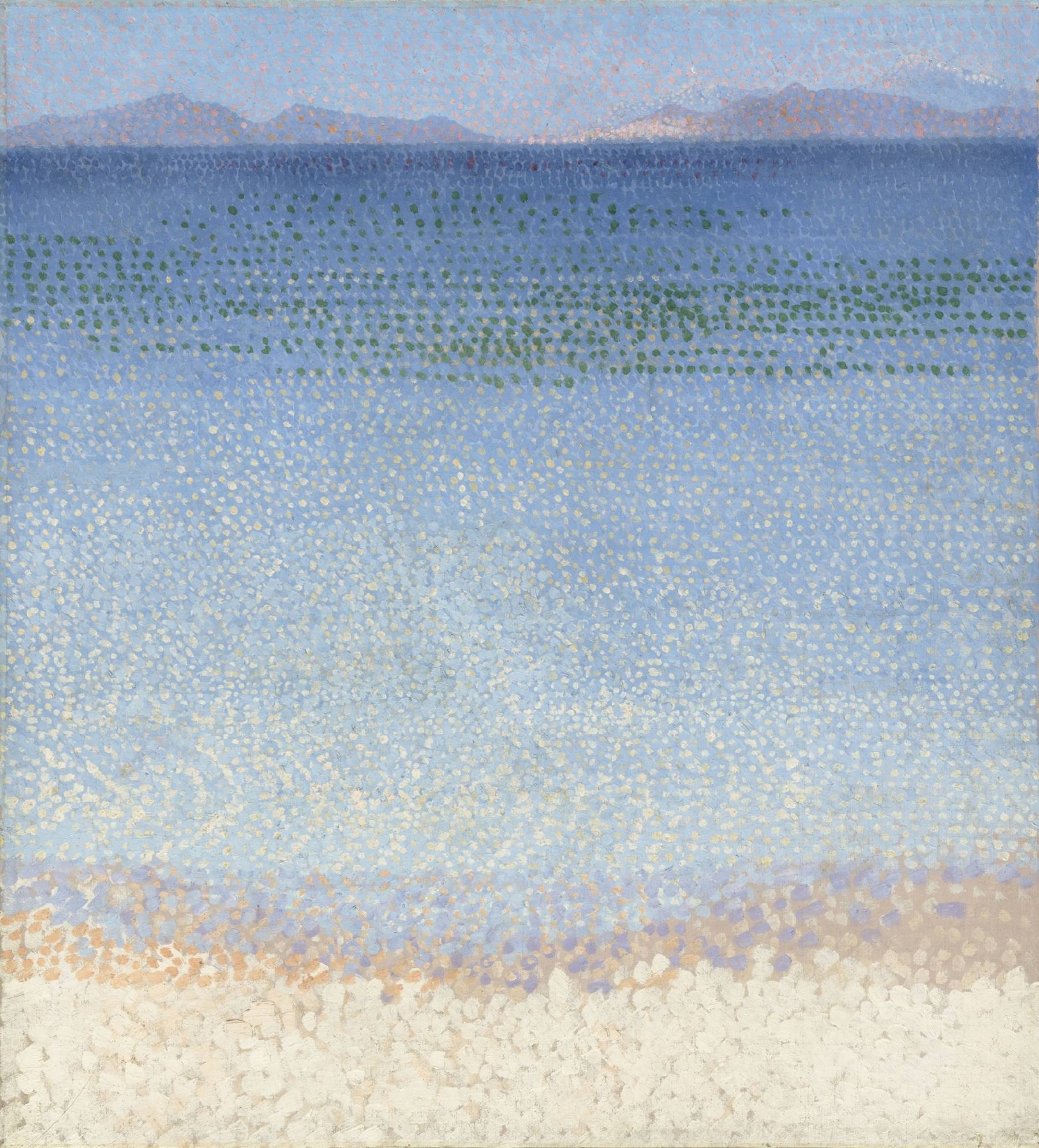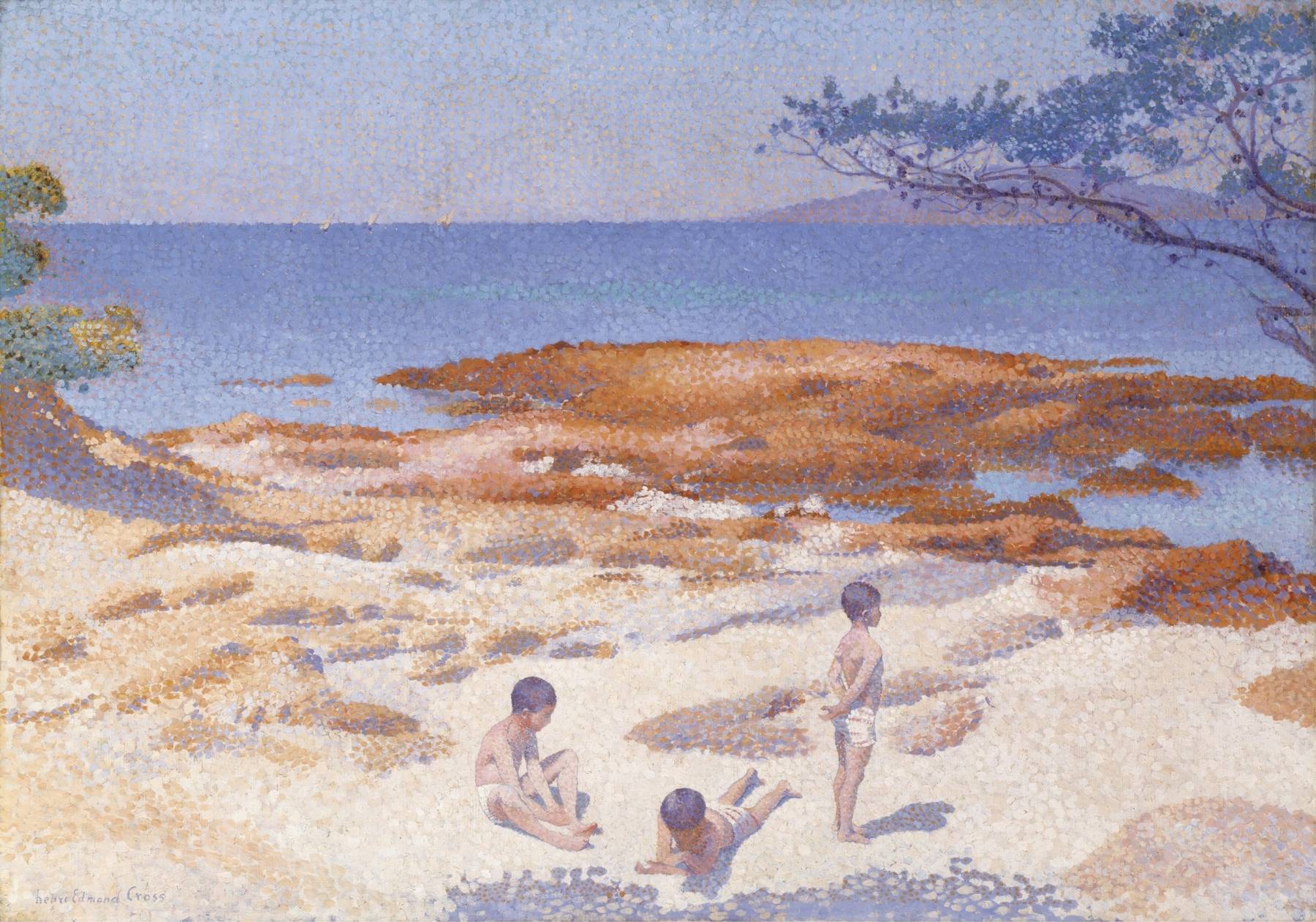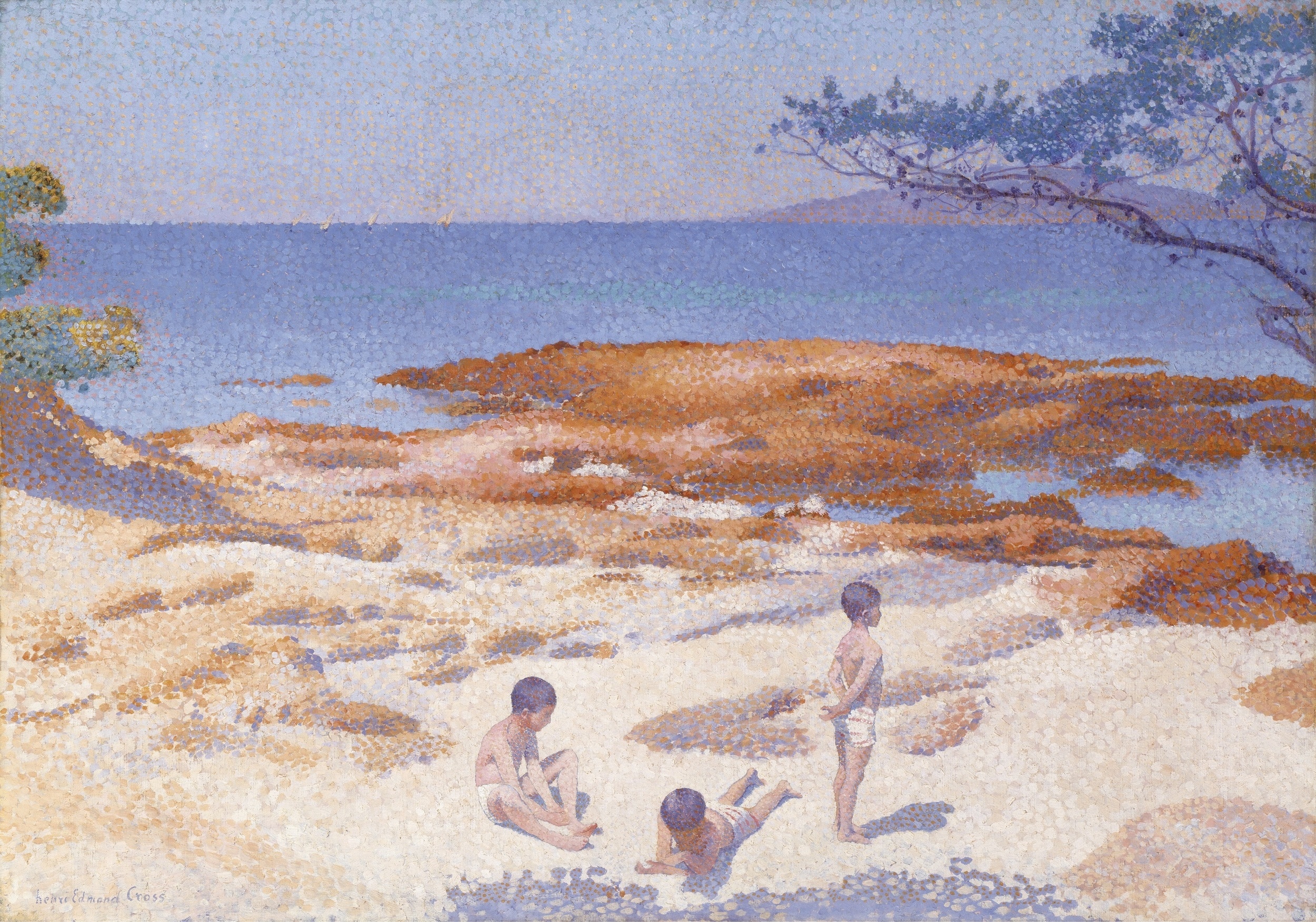 Patronage
Patrons and partners
The museum warmly thanks the patrons and partners of this exhibition.