Ange Leccia. As film goes by.
from October 14, 2022 to January 8, 2023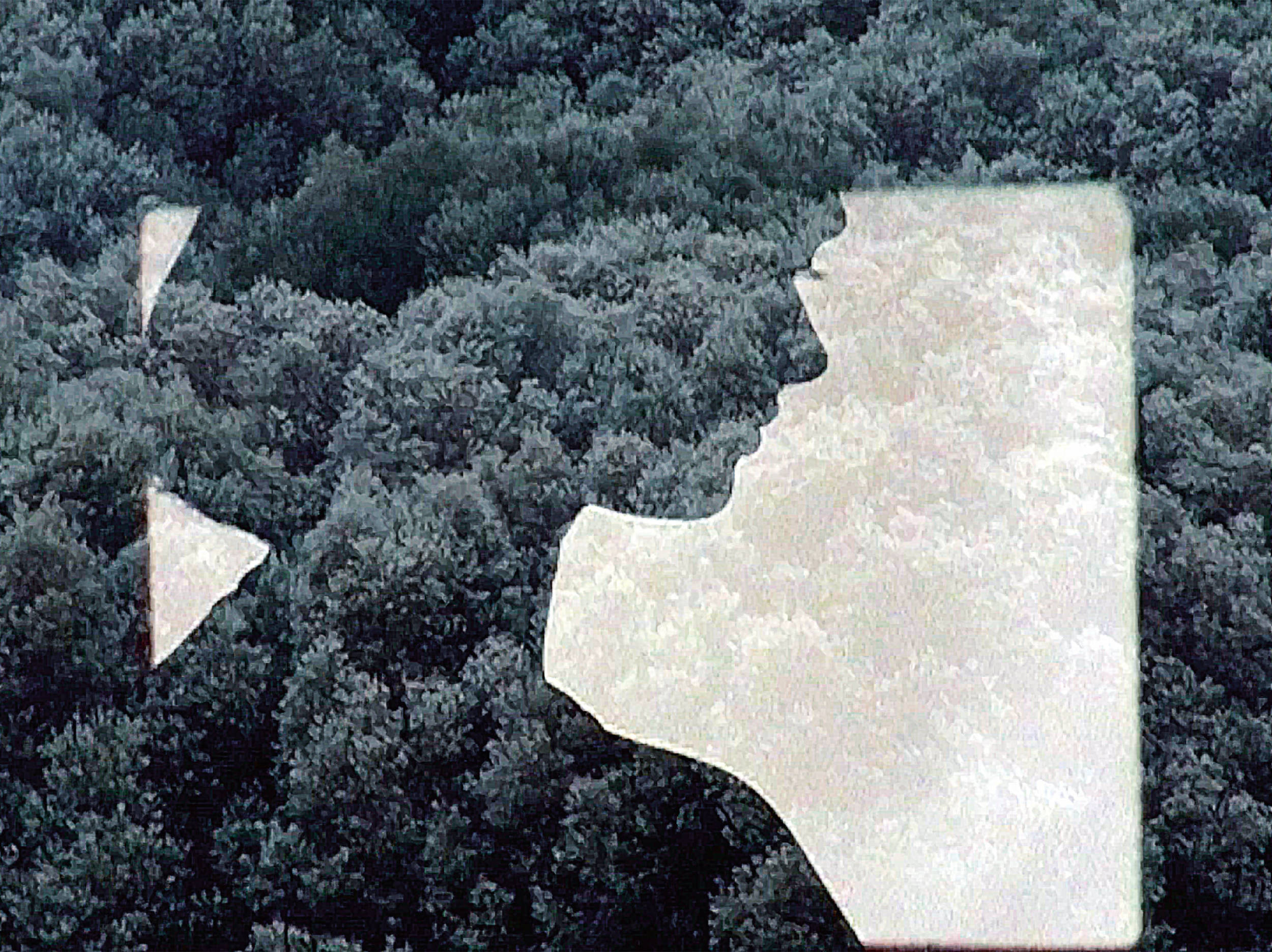 About
After the success of the autumn exhibition Eva Jospin. From Rome to Giverny in 2021, the museum is now devoting a major retrospective to the works of Ange Leccia, a renowned visual artist and filmmaker.
A unique exhibition
Since autumn 2021, the musée des impressionnismes Giverny has been offering a program of contemporary art exhibitions in counterpoint to more historical projects.
First years
Born in 1952 in Minerviu in Corsica, Ange Leccia is known for his video installations and his photographs which capture intense moments of his life, his private entourage and surveyed landscapes. Resident of the Villa Medici (1981-1983), he has since developed a strong attraction for history, portraiture, landscape, cinema, poetry and Mediterranean light.
A unifier of talents
Creator of a singular universe, Ange Leccia is also a unifier of talents. A teacher at the Ecole Supérieure d'Art de Grenoble, then at Paris-Cergy, and finally at the Pavillon, an experimentation laboratory at the Palais de Tokyo that he created and directed from 2000 to 2017. He is credited with having spotted and developed the talents of Dominique Gonzalez-Foerster, but also Philippe Parreno, Apichatpong Weerasethakul (Palme d'Or at the Cannes Film Festival in 2010) and Isabelle Cornaro.
In the world of the museums
His works are kept in the greatest museums in the world, from the Guggenheim Museum in New York to the Center Pompidou in Paris. Ange Leccia has exhibited his work in many public institutions, from his beginnings at the Museum of Modern Art in Paris (1985) to the Louvre Abu Dhabi in 2022. He maintains a close link with the Louvre Museum. In 2006, his nocturnal stroll through the halls of the palace with Laetitia Casta made an impression (La Déraison du Louvre). His installation at the Louvre-Lens during its inauguration in 2012 caused a sensation (L'Amour Louvre) and remained in situ for a long time. He is therefore familiar with the world of museums.
Monet's discovery
At the invitation of Cécile Debray, then director of the Musée de l'Orangerie, Ange Leccia discovered the world of Claude Monet late. He was nevertheless deeply marked by it. He then imagined (D')Après Monet, presented in 2022.It represents a sensitive evocation of the artist's garden in Giverny. This video installation immerses the viewer in a summery and dreamy atmosphere, where the water lilies open and can be guessed from the angles of view of the camera, in correspondence with several screens which project the reflections of the water. Ange Leccia thus manages to render a sensation, an impression of movement and very natural lightness, as intimate as a portrait of a friend.
An immersive journey
The exhibition at the musée des impressionnismes Giverny offers an immersive journey where portraits, landscapes and stories play with the viewer's gaze. His large installations, which unfold in the galleries of the museum, suggest a walk in resonance with art and memory.
Practical information
Opening days
Exhibition open from October 14 to January 8, 2023 (see details below).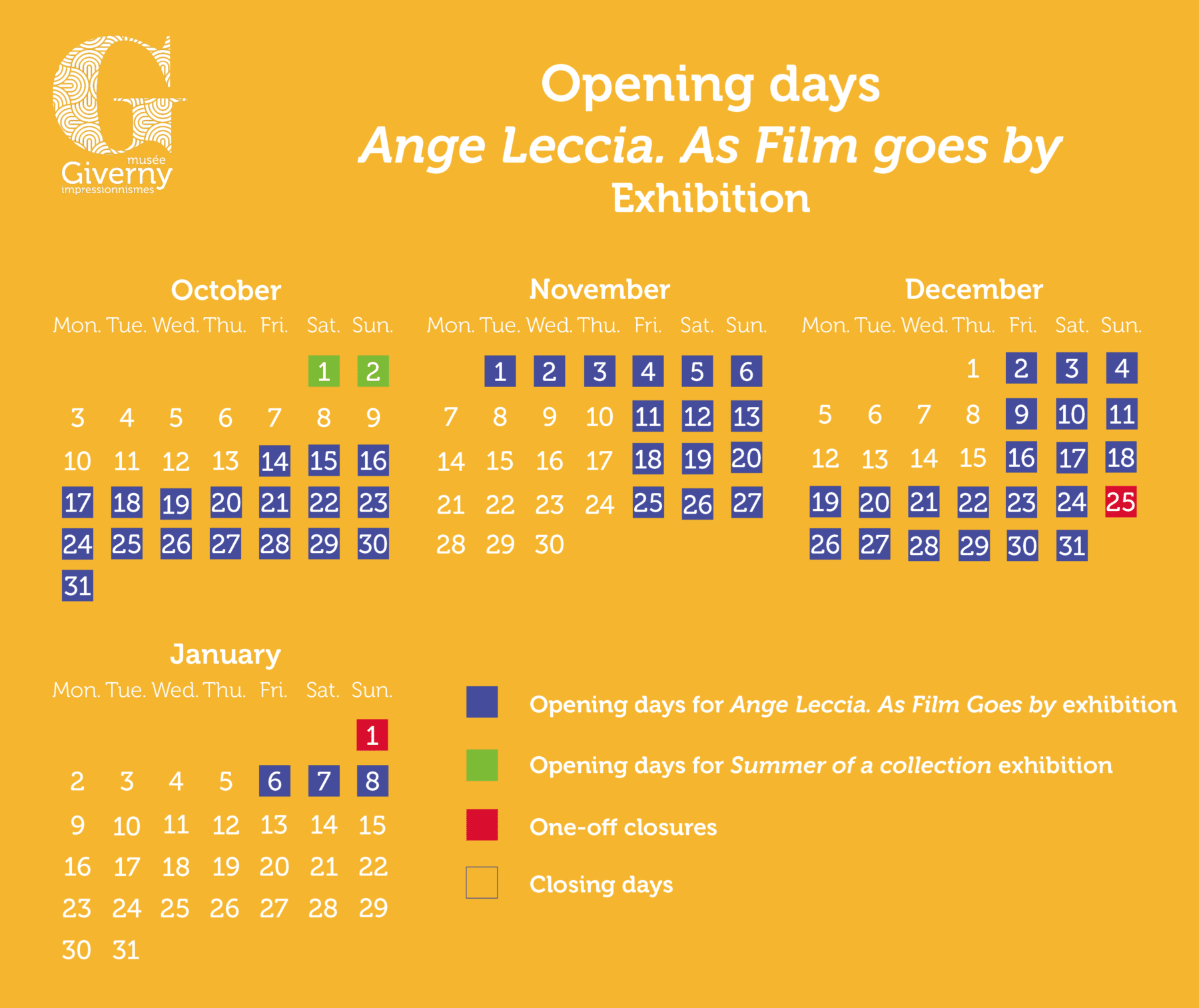 Prices
Full price | Concession price
Exhibition: €9 | €6
Museum garden: €2 | €1
Exhibition + garden: €10 | €7
Free entry for:
Visitors under 18.
All visitors on the first Sunday of the month of November and December.
Purchase on our website (price increased for management fees) or at the museum's cash desks.
Patronage
Our patrons
The museum warmly thanks the patrons of this exhibition.