Bernard Plossu
(born in Dalat, Viêtnam, 1945)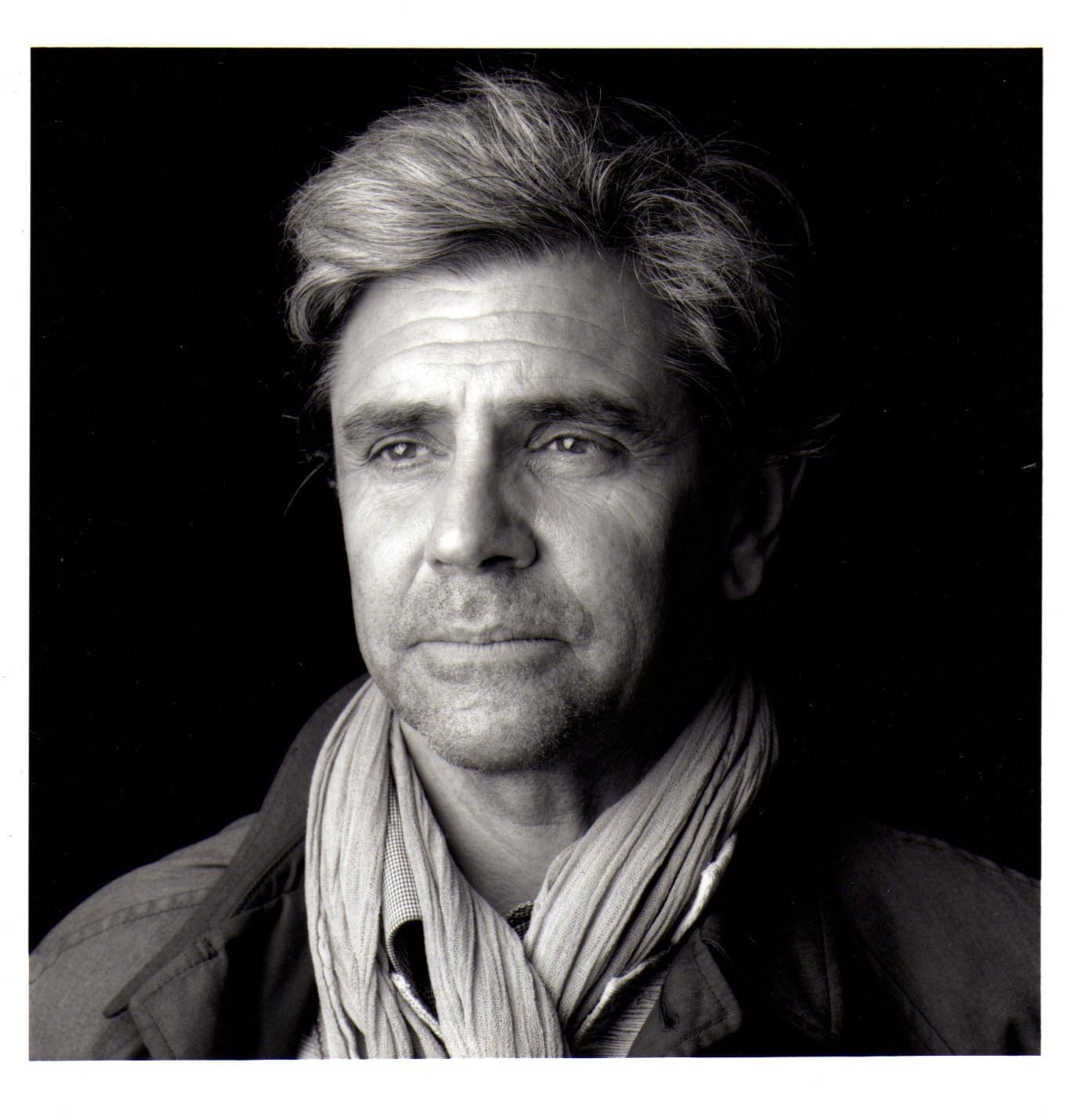 In Giverny, Bernard Plossu photographed the garden and home of Claude Monet as private, intimate places.
Traveller and photographer
Born in Vietnam, Bernard Plossu spent his childhood and adolescence in Paris. He assiduously frequented the Cinémathèque, where he became fascinated with the films of the French New Wave and Italian Neorealism. At 13, he went with his father to the Sahara Desert and took his first photographs there. In 1965, he left for Mexico and then travelled through California, photographing his friends from the Beatnik community. His wanderings then took him to India, Ceylon, Niger, Egypt, Senegal and Morocco. From 1977 to 1985, he chose New Mexico as his place of residence.
Bernard Plossu uses a 50mm lens, the closest to human vision. He photographs the world as he walks and his often quirky and somewhat blurred images testify to an immediate experience of the landscape.
In 1988, Plossu won the Grand Prix National de la Photographie and a retrospective of his work was presented the Musée national d'Art moderne in Paris. He settled in Andalusia with his wife, photographer Françoise Nuñez, for a few years, before settling in La Ciotat, in 1992.
The choice of colour in Monet's garden
During the winter of 2010, the Frac Haute-Normandie commissioned him to create a photographic series on Claude Monet's gardens in Giverny, work which he continued the following spring for the exhibition "Private Monet. Photographs by Bernard Plossu organised by the Musée des impressionnismes Giverny.
Equipped with two cameras, one for black and white, the other for colour, he photographed the garden as a familiar, intimate place. Renowned for his blacks and whites, Plossu discovered that in this "jungle paradise", colour imposed itself on him. For his prints, he chose the Fresson process, invented in 1899 by Théodore-Henri Fresson and still practiced today by his descendants. According to the photographer, the process gives colour the sobriety of black and white. The powdery rendering of the images gives them a timeless appearance and evokes the palette of the Impressionists.