Édouard Dantan
(Paris, 1848 - Villerville, 1897)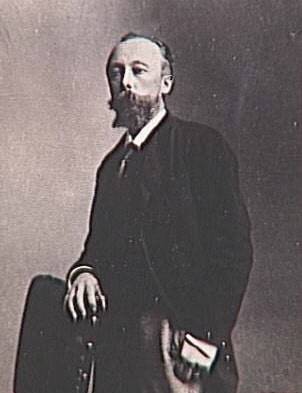 Heir to an academic tradition, Édouard Dantan gradually abandoned historical subjects for genre scenes and the observation of Normandy shores.
An academic family tradition
Édouard Dantan was born into a family of renowned artists. His father was sculptor Antoine Laurent Dantan, known as Dantan the Elder, and his uncle, Jean-Pierre, Dantan the Younger, was a sculptor and caricaturist whose humorous portraits of political and literary personalities were very successful.
Dantan entered the École des beaux-arts at a very young age, where he first trained with Isidore Pils, then with his successor Henri Lehman. During his studies, he obtained numerous prizes but was never successful in the Prix de Rome competition.
For several years, Dantan had a relationship with the model Agostina Segatori, of which he had a son, Jean-Pierre. Agostina was also the model of Camille Corot, Édouard Manet, Jean-Léon Gérôme. In 1887, she exhibited in her café, the Tambourin, the works of Vincent Van Gogh, who made two famous portraits of her.
Dantan presented oil paintings and pastels at the Salon from 1869 to 1897. In 1880, his Corner of a Studio was awarded a medal and acquired by the State. It represents his father, sculpting his marble bas-relief Silenus Drunk. Nowadays, the father's sculpture is kept at the Musée du Louvre, and the son's painting at the Musée d'Orsay. Dantan painted many studio scenes throughout his career, focusing on the representation of sculpture techniques.
Towards naturalism
When his father died, Dantan moved into the family home in Saint-Cloud. He led a comfortable, bourgeois life. In 1889, he married Élisa Lestrelin, daughter of city notables. Gradually abandoning the historical subjects of his beginnings, he turned to the genre scene. His family life and the city of Saint-Cloud provided him with many subjects. His style became more free and naturalistic.
From 1881, he painted Villerville, a fishing village near Trouville, where he bought a house and spent the summers with his family. He depicted the peasant interiors and the life of fishermen, without any miserabilism. To describe the overcast sky and the green water of the Normandy coast, he adopted an almost impressionist touch. He died at the age of 48, in a car accident, during one of his stays in Villerville.