John Leslie Breck
(Hong Kong, 1860 - Boston, 1899)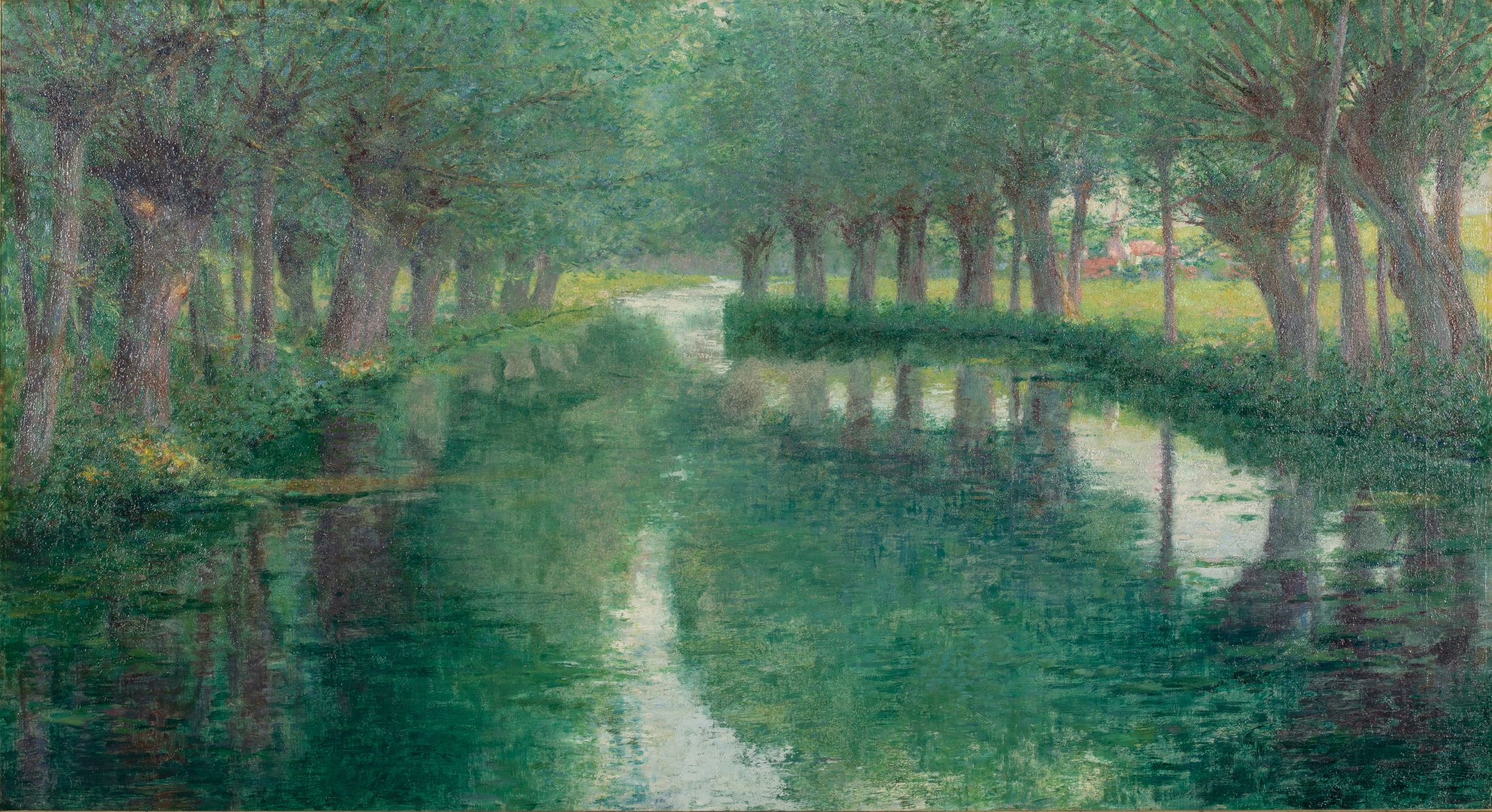 A major impressionist in the United States, John Leslie Breck was one of the first American artists to discover Giverny.
The formative years: Munich and Paris
The son of a US Navy captain, John Leslie Breck was born at sea and raised in Boston. In 1877 he went to study in Germany at the Royal Academy of Fine Arts in Munich. He was also taught by Belgian painter Charles Verlat, in Antwerp. Returning to Boston in 1882, he painted still lifes and landscapes in the dark style learned in Munich. He returned to Europe in 1886 to continue his education, this time choosing Paris, and the Julian Academy, a private school popular with American students.
The discovery of Giverny and Impressionism
In 1887 Breck visited Giverny with a group of other American artists, including Theodore Robinson and Willard Metcalf. During the following years, he made long stays in the village. While still presenting more traditional works at the Paris Salon, he experimented with the free brushwork and  vivid colours of Impressionism. He became friends with Monet and the Hoschedé sisters and was one of the few American artists to enter the inner circle of the Impressionist master.
Back in Boston, Breck exhibited his impressionist paintings. Their novelty disconcerts American critics. In 1891, staying again at Giverny, Breck was inspired by Monet's first series and painted twelve studies depicting haystacks at different times of the day. The same year, he left the village definitively when Monet refused to accept his romantic attachment to his daughter-in-law Blanche. Breck spent some time in England before returning to the United States. He painted the Massachusetts countryside and made a trip to Venice, where he represented the city under the moonlight. His works were regularly exhibited in Boston and New York. He died prematurely at the age of 39, recognised by his peers as one of the pioneers of Impressionism in the United States.