Guided tour : "Renoir in Guernsey, 1883" exhibition (in French only)
September 10, 2023 16:00 - 17:00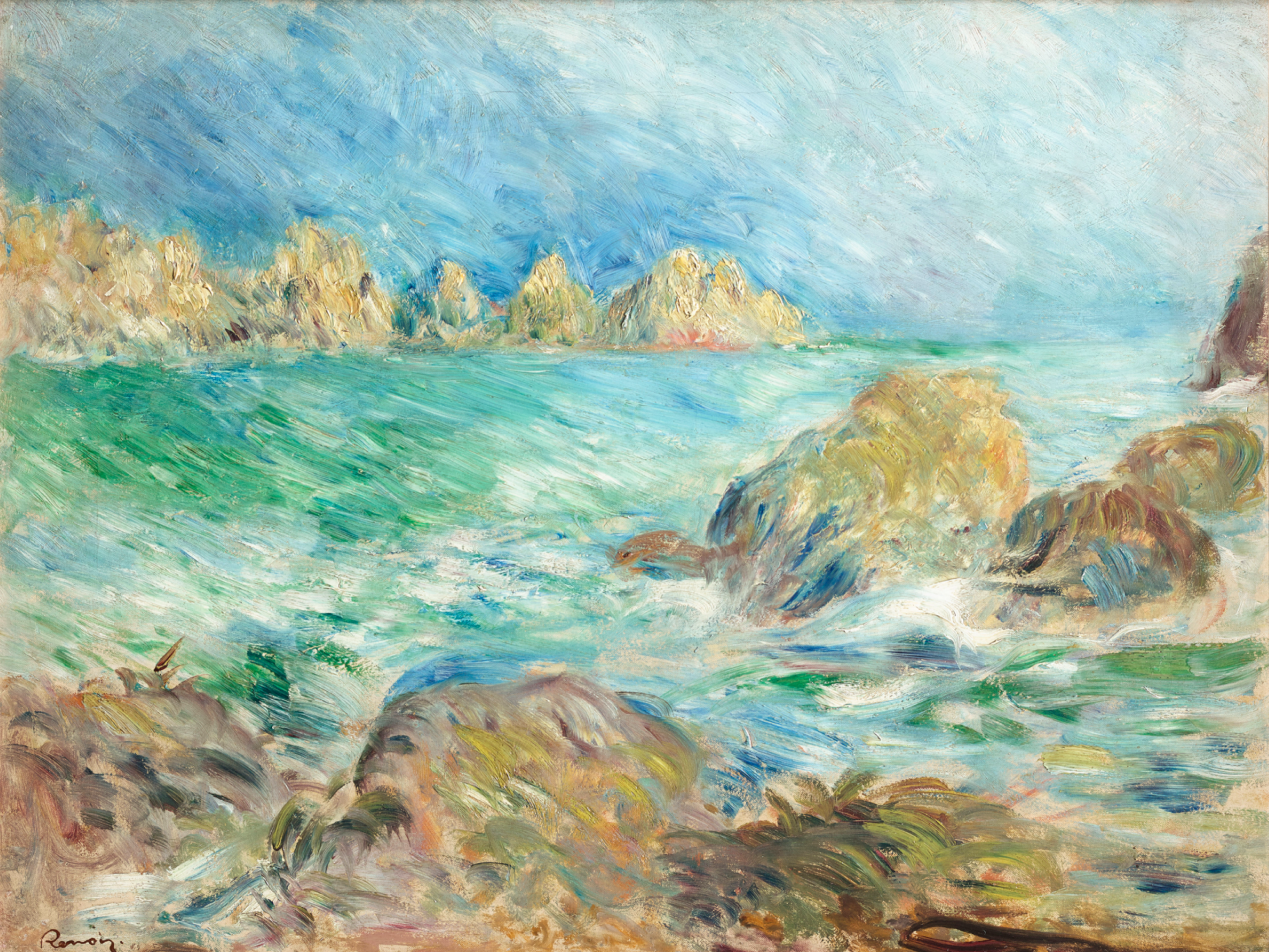 Every Sunday, discover the "Renoir in Guernsey, 1883" exhibition in the company of our mediators !
Public: Adults
Duration: 1h
Price: €4,50 (in addition to the entrance to the galleries)
Purchase on our website (increased price for management fees) or at the museum cash desks, subject to availability. No reservations can be made by phone.
Every Sunday, discover the Renoir in Guernsey, 1883 exhibition through the expert eye of our mediators. They will show you the secrets of the works presented.
Renoir in Guernsey, 1883
This summer, the musée des impressionnismes Giverny presents an exhibition celebrating the 140th anniversary of Pierre-Auguste Renoir's stay in the Channel Island.
During this period, he executed about fifteen paintings from his vacation spot, Moulin Huet. Fundamental in his production of landscapes, the series of views of Guernsey attests to a revolution in Renoir's vision of painting. In parallel with this exhibition, the museum presents part of its collection as every summer.
Exhibition organized with of Art for Guernsey, in collaboration with Guernsey Museums & Galleries.
This may also interest you