Type of activity: Activity / Concert
Piano Festival
Recital by David Kadouch
May 27, 2023 20:00 - 21:00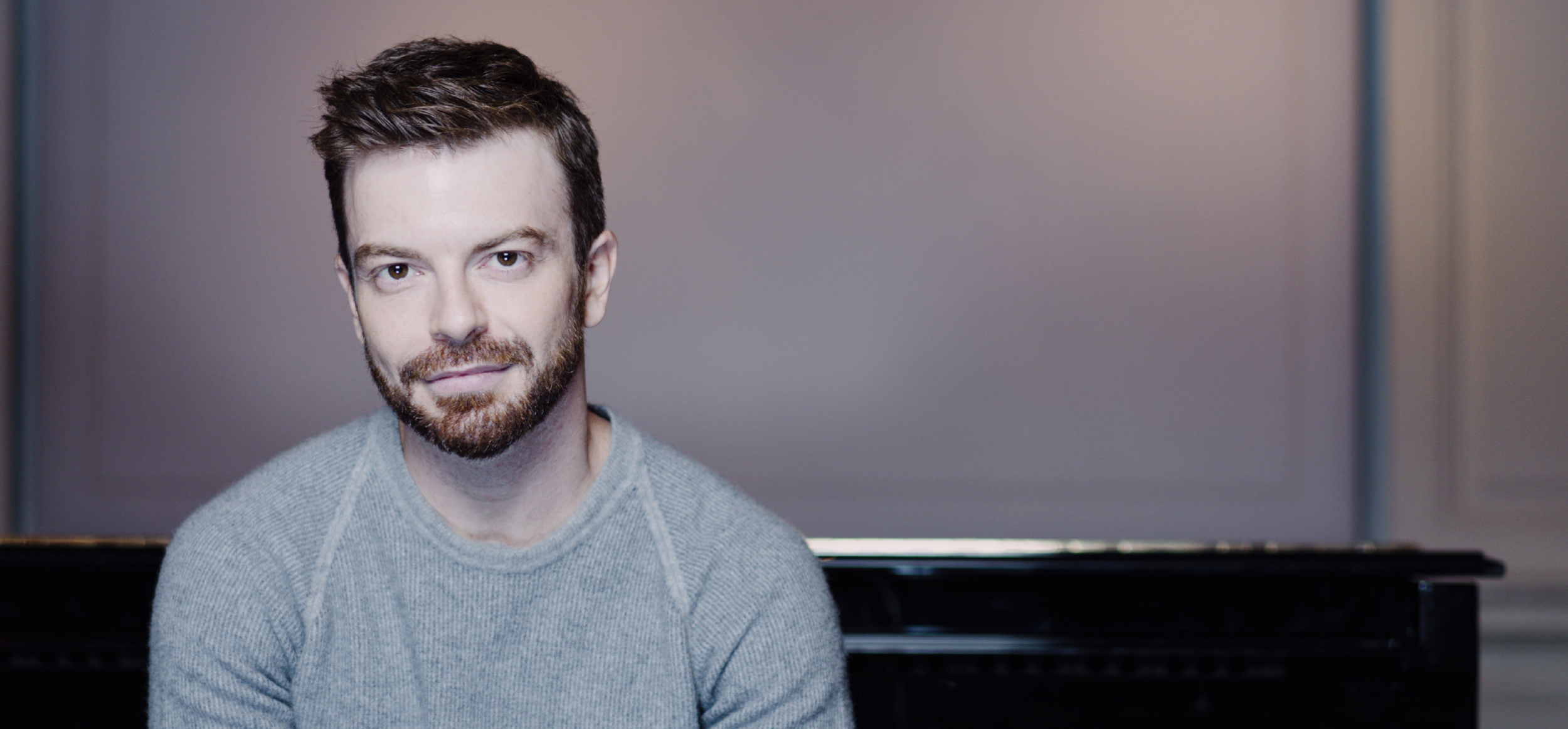 Echoing the "Children of Impressionism" exhibition, the Musée des impressionnismes Giverny invites you to attend the third edition of its piano festival from May 26 to 28, 2023!

Saturday, May 27, discover the music of Mendelssohn, Chopin and Schumann renowned pianist David Kadouch.
Public: Adults, Families
Duration: 1h
Price: €20 | €18
Purchase on our website (increased price for management fees) or at the museum cash desks, subject to availability. No reservations can be made by phone.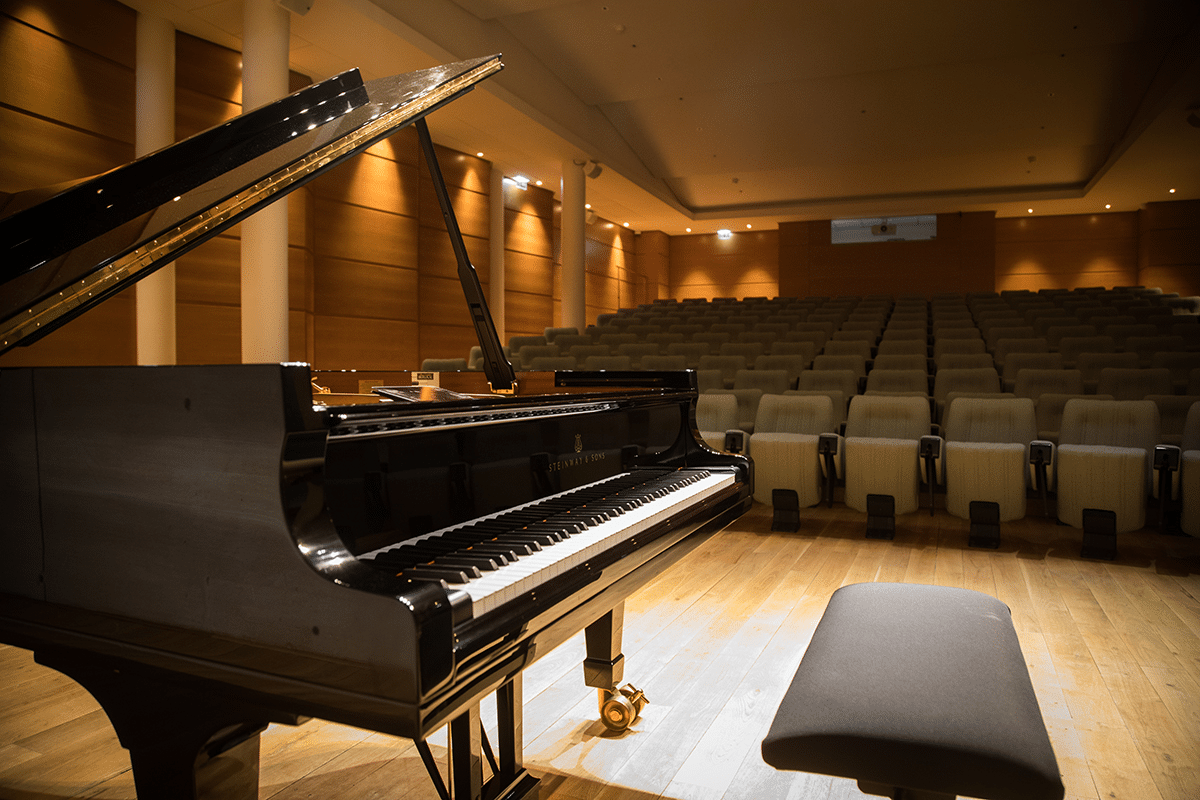 Program
David Kadouch
Fanny Mendelssohn: May (from das Jahr)
Pauline Viardot: Serenade
Frédéric Chopin : Nocturnes op.9
Fanny Mendelssohn, September (excerpt from das Jahr)
Léo Delibes, Coppélia , Slow Waltz
Louise Farrenc, Various Russian Air
Fanny Mendelssohn, June (from das Jahr )
Franz Liszt, Reminiscences of Lucia di Lammermoor
Clara Schumann, Variations on a Theme by Robert Schumann
Fanny Mendelssohn, Mars (from das Jahr)
Fanny Mendelssohn, Notturno in G minor
Fanny Mendelssohn, Melody
"The link between music and literature has always inspired me a lot. Like my previous album Revolution, this new recital explores what unites these two worlds. The memories, the images we have of a text can inhabit and enhance the notes of a composer. This recital focuses on one of the masterpieces of French literature.
The novel Madame Bovary by Gustave Flaubert recounts the tumultuous life of Emma : her unhappy marriage to the country doctor Charles Bovary, her quest for meaning, her loves, then rejected by her lovers, cornered by debt , her suicide. Gustave Flaubert describes the inner life of a strong woman, feverish with desire, inclined to doubts, and aspiring to a loving and artistic transcendence.
This book has fascinated me since my very first reading. I wanted to imagine the music that Emma Bovary could have listened to during her short life, invoking the often forgotten female composers of Flaubert's time. With this unanswered question: could fate, the suicide of Emma Bovary could have been avoided, if these creators had had the glory they deserved? "
David Kadouch
The Piano Festival
The musée des impressionnismes Giverny invites you to attend the third edition of its piano festival. International pianist Vanessa Wagner has done the honor of being its artistic director.
With an extensive musical program, from electro to baroque music, and chamber music to jazz, the museum has already invited both cellists Gautier Capuçon or Camille Thomas but also the Rouen Opera and Les Arts Florissants de William Christie.
This year, Jean Paul Gasparian will inaugurate this Festival on Friday evening, followed by David Kadouch on Saturday evening, and finally Marie-Josèphe Jude and Vanessa Wagner will close this event in style with a recital for four hands.
David Kadouch
Born in 1985, David Kadouch trained with Odile Poisson at the C.N.R. in Nice, Jacques Rouvier at the CNSM in Paris, Dmitri Bashkirov at the Reina Sofia School in Madrid. He perfected his skills with Murray Perahia, Maurizio Pollini, Maria-Joao Pires, Daniel Barenboim, Vitaly Margulis, Itzhak Perlman, Elisso Virsaladze and Emanuel Krasovsly. At 13, he played at the Metropolitan Hall in New York, at 14 at the Tchaikovsky Conservatory in Moscow". In 2005, he was invited to the Academies of Salzburg and Verbier (Prix d'Honneur in 2009), then became finalist of the "Leeds International Piano Competition" in 2009. Since 2007, he has won the ADAMI,
the Natexis Banques Populaires Foundation and also "Revelation Young Talent" of the Victoires de la Musique 2010 then "Young Artist of the Year" at the 2011 Classical Music Awards.

David Kadouch is invited to many festivals such as the Lucerne Contemporary Music Festival under the direction of Pierre Boulez, the Klavier-Festival Ruhr, the festivals of Gstaad, Montreux, Verbier, Jerusalem, Aix-en-Provence, Colmar, Menton, Deauville, La Roque d'Anthéron, Montpellier, Saint-Denis, Piano at the Jacobins in Toulouse, Folle Journée in Nantes, and in China. He regularly performs in chamber music with his partners Edgar Moreau, Renaud and Gautier Capuçon, Nikolaj Szeps-Znaider, Antoine Tamestit, Frans Helmerson, Victor Julien-Laferrière, Geneviève Laurenceau, Guillaume Bellom, Yuri Revich, Sol Gabetta, Patricia Kopatchinskaja, Michel Dalberto, as well as the Ebène Quartets : Modigliani, Quiroga and Ardeo.

He is also the guest soloist of many orchestras such as Orchestre de la Tonhalle de Zurich, le BBC Symphony Orchestra, Orchestre Philharmonique de Radio France, Orchestre National de France, Orchestre National de Lille, Orchestre de la Fondation Gulbenkian, Orchestre de Strasbourg, Halle Orchestra, Israel Philharmonic, Hong-Kong Sinfonietta, Orchestre Insula, Orchestre National de
Montpellier, Orchestre Philharmonique de Marseille, Sinfonia Varsovia, BBC Scottish Symphony Orchestra, Orchestre Symphonique de Munich, Vancouver Symphony Orchestra, Symphoniker Hamburg, Orchestre Philharmonique Royal de Liège, Orchestre National de Belgique, etc.

He regularly collaborates with conductors such as David Zinman, Marc Minkowski, Myung-Whun Chung, Daniele Gatti, Jean-Claude Casadesus, Laurence Equilbey, Matthias Pintscher, Aziz Shokhakimov, Robin Ticciati and Marc Albrecht.
David gives many solo recitals in Europe and elsewhere, including Evanston, Biel, Brussels, Paris, Toulon, Amsterdam, Eijsden, Miami, and in duo with Edgar Moreau in Vienna, London, Amsterdam, Toulouse, Lyon, Nantes, Heilbronn, Clermont-Ferrand, Milan, Heiderlberg, Aix-en-provence, Montpellier, Turin…David Kadouch recorded Beethoven's 5th Concerto (Naxos), the complete Preludes by Shostakovich (TransartLive), a Schumann CD with the Quartet Ardeo (Decca/Universal), a CD of Russian music and a recital dedicated to Bach, Janacek, Schumann and Bartok (Mirare), a duet recital with Edgar Moreau around Franck, Strohl, Poulenc, de la Tombelle ( Warner – Erato), a "Revolution" record (Beethoven, Chopin, Liszt, Debussy, Janacek, Dussek, Rzewski), awarded Choc Classica of the year
2019.

His last publication, "Les Musiques de Madame Bovary" published in 2022 by Mirare, was widely acclaimed by critics. This publication explores the musical universe surrounding Flaubert's heroine, through works by Fanny Mendelssohn, Clara Schumann, Pauline Viardot, Louise Farrenc, Léo Delibes, Franz Liszt and Frédéric Chopin.
This may also interest you