Eva Jospin. From Rome to Giverny
from November 19, 2021 to January 16, 2022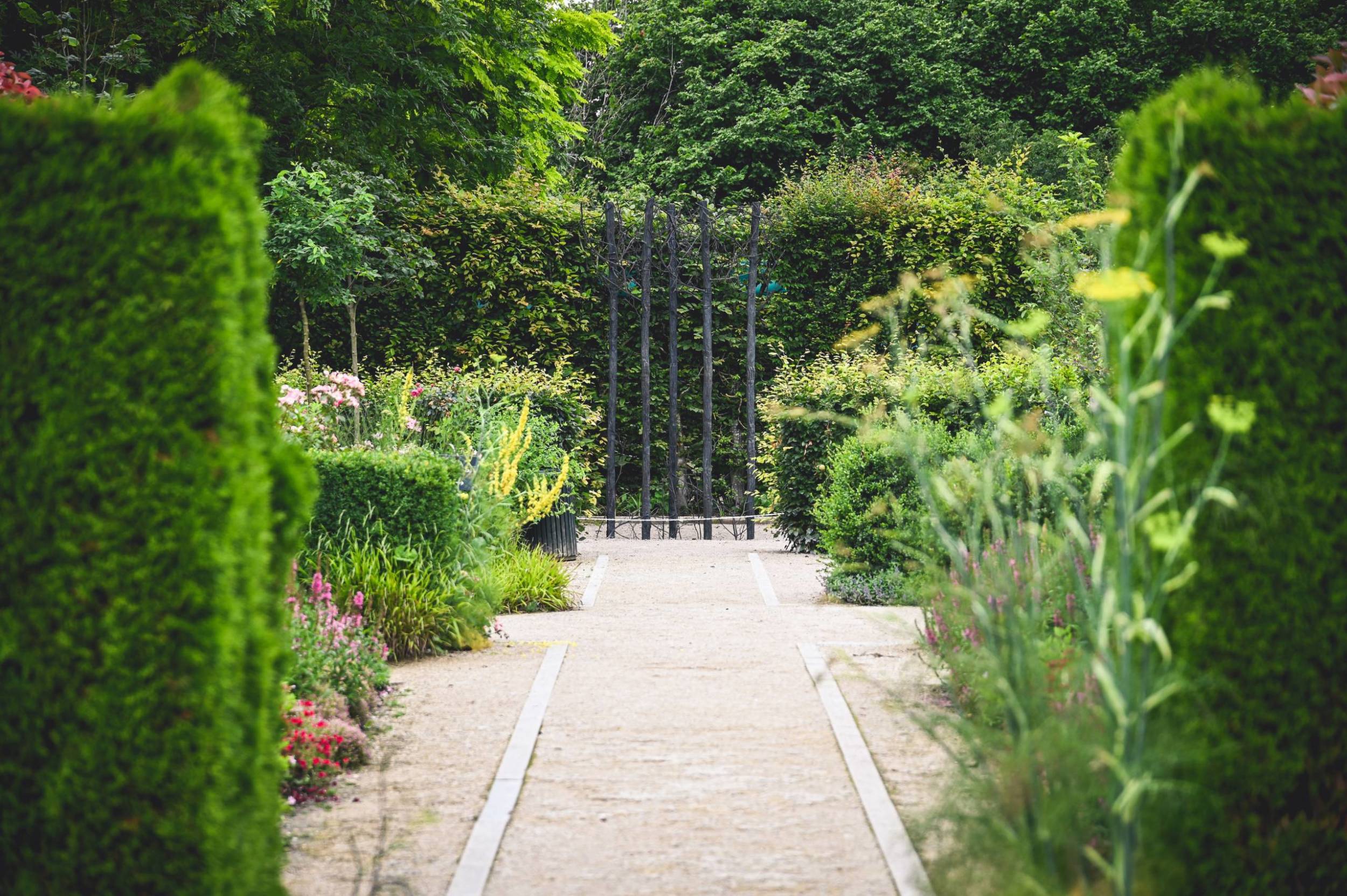 For the first winter opening in its history, Musée des Impressionnismes Giverny presents the exhibition "Eva Jospin. From Rome to Giverny", a unique comparison between its permanent collection and the artist's work, including two sculptures, "Edera" and "Bois des nymphes", which are already displayed in the garden. Alongside works by Caillebotte, Monet, Bonnard and Denis, selected by Eva Jospin from the museum's collection, her cardboard forests, her intricate drawings and part of her huge embroidered canvas "Chambre de soie" shape a journey where nature and dreams reign supreme.
Eva Jospin. From Rome to Giverny
Curated by: Eva Jospin, artist, and Cyrille Sciama, Director of Musée des Impressionnismes Giverny, head curator
After studying at École nationale supérieure des beaux-arts, Eva Jospin won the Académie des beaux-arts Award in 2015. The following year, she was a pensionnaire at Villa Médicis in Rome. Central to her artistic inspiration, Italy is like a second home, permeating all her work. This can be seen in the link to the classic themes of the history of art, the memory of ancient myths, or even in references to the capricci, 18th century paintings with imaginary landscapes, combining ruins, architectural elements and plant motifs. There are also Italian gardens, from the Renaissance or those emerging from Mannerism which inspire the artist with their follies, caves and nymphs.
Eva Jospin's particular inspiration in nature led Musée des Impressionnismes Giverny to order two sculptures to decorate the museum's gardens. The first, Edera, forms an illusion between nature and the artwork by presenting a tangle of ivy (edera in Italian), creepers and branches in bronze and brass, with wisteria adorning the entrance arch. Positioned by the meadow, Bois des nymphes evokes the iconography of female deities who ruled over ancient lands. Alongside this order, the artist was given free rein over the museum's collections, allowing visitors to discover its collection of works compared with some of her own creations. From Rome to Giverny is about the theme of nature, so dear to the Impressionists, creating a thoughtful dialogue supported by diverse personal visions of art and the world around us.
Edera artwork installation in the museum garden (May 2021)
Bois des nymphes artwork installation in the museum garden (July 2021)
Patronage
Our patrons and partners