Monet/Rothko
from March 18, 2022 to July 3, 2022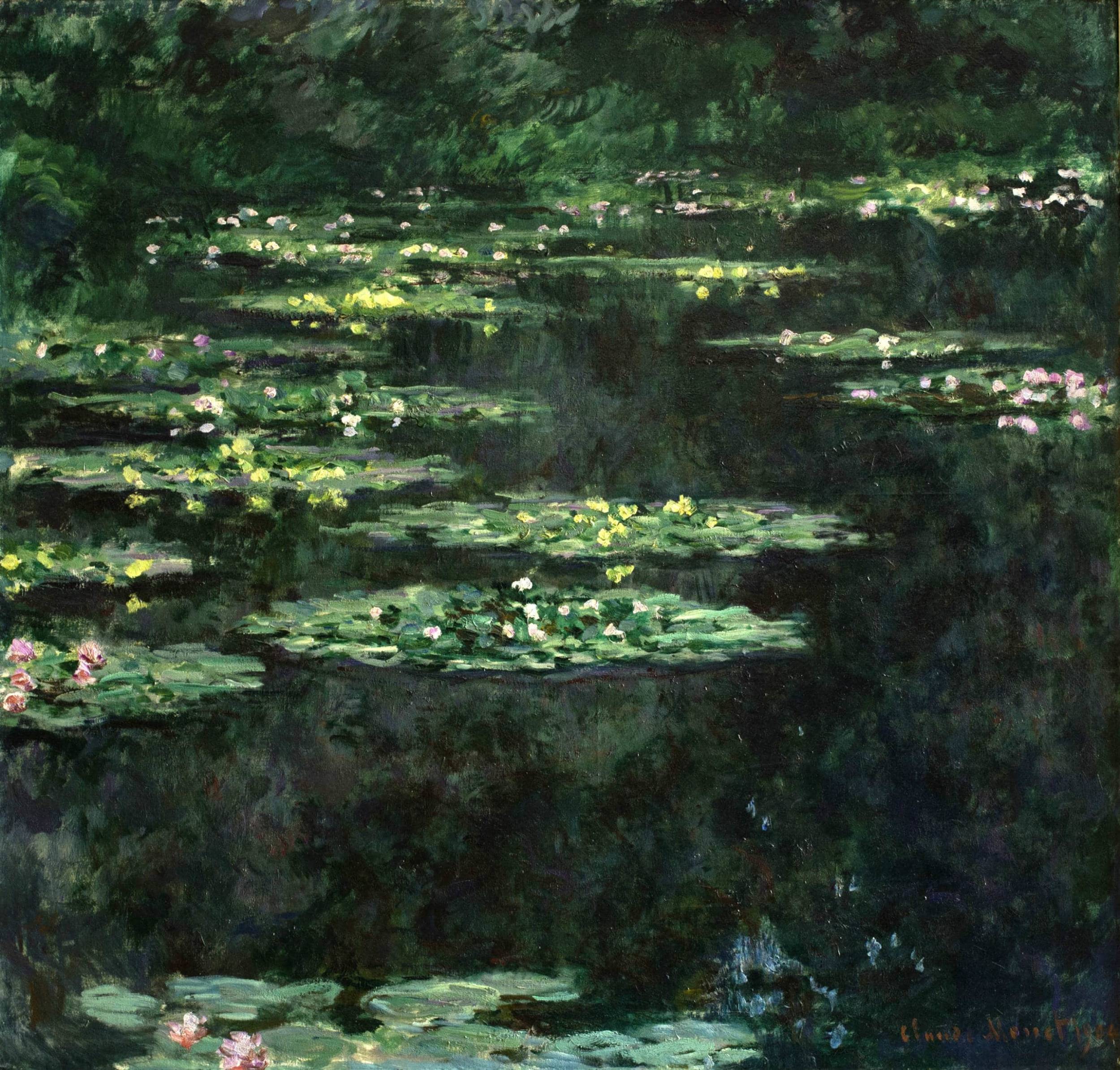 About
Come and experience an exceptional dialogue between the works of Claude Monet and Mark Rothko. Bringing together the late paintings of the master of Impressionism and the enigmatic colors of the American artist, the Monet / Rothko exhibition will offer visitors a rare and immersive experience, and an invitation to contemplation.
Monet and abstract art
In recent years, research on Late Impressionism has highlighted the often-unsuspected correspondences between the works of Claude Monet and those of abstract painters, including Mark Rothko. The Monet/Rothko exhibition highlights the evocative power of these two great artists' painting.
The master of Impressionism inspired a significant number of artists from the second half of the 20th century. The recent exhibition at the Musée de l'Orangerie demonstrated this perfectly: Water Lilies. American Abstract Painting and the last Monet (13 April – 20 August 2018) compared the main paintings of Monet with Ellsworth Kelly, but also Jackson Pollock, Mark Rothko, Barnett Newman, Clyfford Still, Helen Frankenthaler, Morris Louis, Philip Guston, Joan Mitchell, Mark Tobey, Sam Francis and Jean-Paul Riopelle.
Monet/Rothko offers a unique juxtaposition, in Giverny, between the master of abstract art and the undisputed icon of Impressionism. This vision, and comparison of the work of these two great artists highlight the evocative power of their painting.
Rothko, an unaware admirer of Monet
While Monet seeks to convey the immediacy of a feeling, Rothko attempts a more intense approach, where contemplation expands thought. Connecting Mark Rothko and Claude Monet means inviting the public to a visual and sensory experience. Visitor's eyes, but also their perception of space and time, are subjected to an original artistic test.
The exhibition brings together six works by Rothko and seven paintings by Monet. Declined in chromatic themes, the exhibition shows the paintings of these two masters in an unprecedented light. Where the fleeting impression of the moment was Monet's obsession, Rothko diluted space in the time of observation. Vertigo or contemplation, the exhibition lets the public find another perception of abstraction and modernity.
Designed and organised by the Musée des impressionnismes Giverny, the exhibition is presented in Monet's village, where he painted his famous Water Lilies : the ideal place for an encounter between his work and that of Rothko, his unaware admirer.
Biographies
Key dates for Claude Monet and Mark Rothko
1840: Claude Monet born in Paris.
1874: Monet takes part in the first exhibition of a group of independent painters, whose painting Impression, Sunrise will inspire their name: the Impressionists.
1883: Monet moves to Giverny.
1886: Paul Durand-Ruel organises the first exhibition of Impressionist work in New York.
1893: Monet creates the water lily pond in his Giverny garden.
1903: Mark Rothko is born, real name Marcus Rothkowitz, in Dvinsk, Russia (now Latvia).
1913: Mark Rothko and his family leave Russia and move to Portland, Oregon, USA.
1916: Monet starts to create his "Grandes Décorations" sequence of Water Lilies, inspired by his water garden. He decided to offer them to the French state in 1918, to celebrate the end of the war, and he worked on them until the end of his life.
1924: Durand-Ruel exhibits Water Lilies in New York.
1926: Claude Monet dies in Giverny.
1927: Inauguration of the Water Lilies rooms at the Musée de l'Orangerie.
1935: Rothko helps create "The Ten", a group opposed to artistic conservatism.
1955: A large Water Lilies panel enters the Museum of Modern Art in New York.
1964: John and Dominique de Menil ask Rothko to design a series of paintings for a sacred space in Houston. The artist works until 1967 on a series of 14 brown and black panels, then collaborates closely with the architects in charge of building the chapel where they would be exhibited.
1966: During a trip to Europe, Rothko briefly stays in Paris and visits the Musée de l'Orangerie.
1970: Mark Rothko commits suicide in his studio in New York.
1971: The Rothko Chapel opens in Houston

Curated by: Cyrille Sciama, Director of Musée des impressionnismes Giverny, head curator.
Practical Information
Opening times
The exhibition is open every day (including public holidays), from 10am to 6pm (last entry 5:30pm), 18 March to 3 July 2022.
Full price | Concession price
Exhibition: €9 | €6
Museum garden: €2 | €1
Exhibition + garden: €10 | €7
Free entry for:
Visitors under 18.
All visitors on the first Sunday of the month (except July).
All Eure residents on the first Sunday of July (proof of residency required).
Patronage
Our patrons and partners
The museum warmly thanks the patrons and partners of this exhibition.