Signac,
the colors of water
from March 23, 2013 to July 2, 2013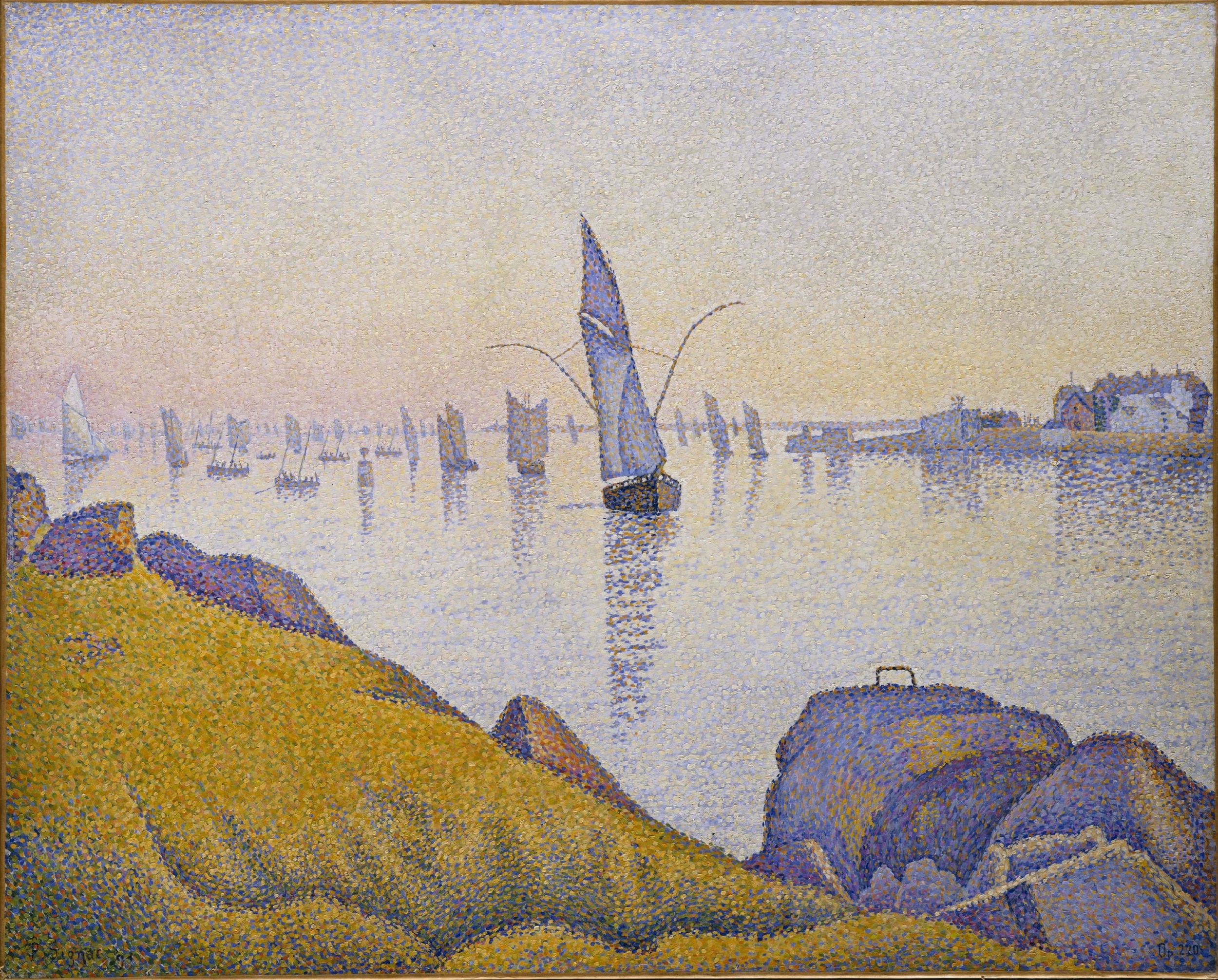 About
In order to celebrate the 150th anniversary of the painter's birth and as part of the second edition of the Normandy Impressionist festival devoted to the theme of water, the Musée des impressionnismes Giverny offers the opportunity to discover, from March 29 to July 2, 2013, around a hundred works, paintings, watercolors and drawings by Paul Signac, selected from major public and private collections.
Paul Signac, painter of water and sky
From his early seascapes, painted on the beaches of Normandy with an impressionist vigour and freedom, to his large post-war architectonic port scenes in almost fluorescent colours, the description of the water and sky offered Signac an inexhaustible pretext to experiment with all variety of chromatic combinations. Like Monet, Paul Signac found a constant source of inspiration in the depiction of water and its colours.
A Neo-Impressionist depiction of water
The reflection of light on the surface of the river and the sea fragments reality. The artist, who was an ardent defender of pure color, found in this motif a natural illustration of the Neo-Impressionist theory of the division of tones. Enamored of the outdoors, Signac was also an experienced sailor. He was able to give the genre of the navy a rigorous formal modernity without renouncing its evocative power. Beyond the demanding technique of color division which naturally tends towards abstraction, his work conveys a powerful poetics of travel and escape.
The exhibition includes around a hundred works, paintings, watercolors and drawings, selected from the largest public and private collections. It is supplemented by a rich documentary section (photographs, publications and correspondence), presented with the assistance of the Signac Archives and devoted to research on the perception of color. Finally, an educational section allows visitors to practice the principles of tonal division and color contrast.
Organized by the Musée des Impressionnismes Giverny in collaboration with the Musée Fabre in Montpellier Agglomeration.
This exhibition took place as part of the Normandy Impressionist festival.
In video
Watch the video and virtual tour of the exhibition (in French only)
In images
Zoom on the works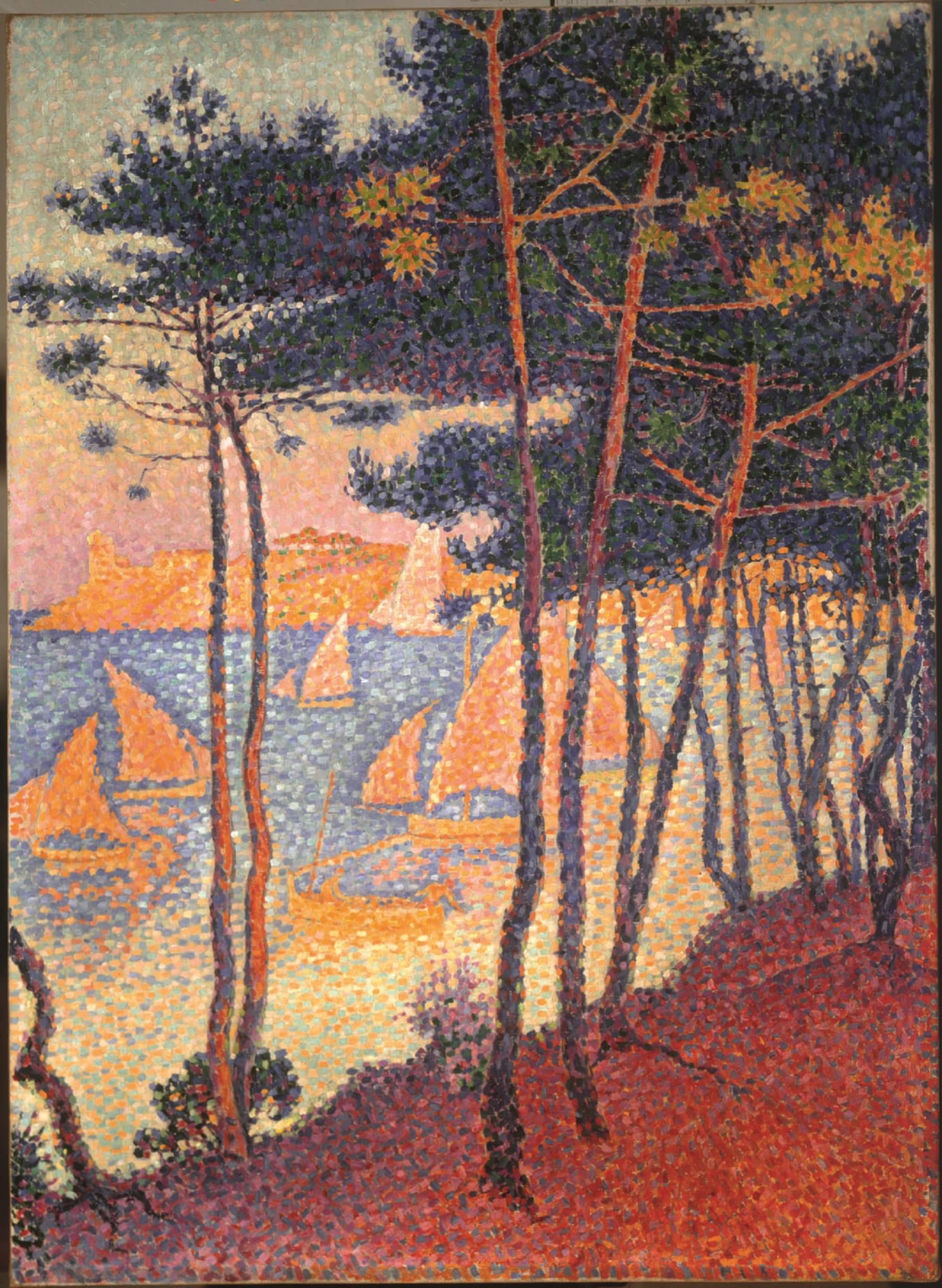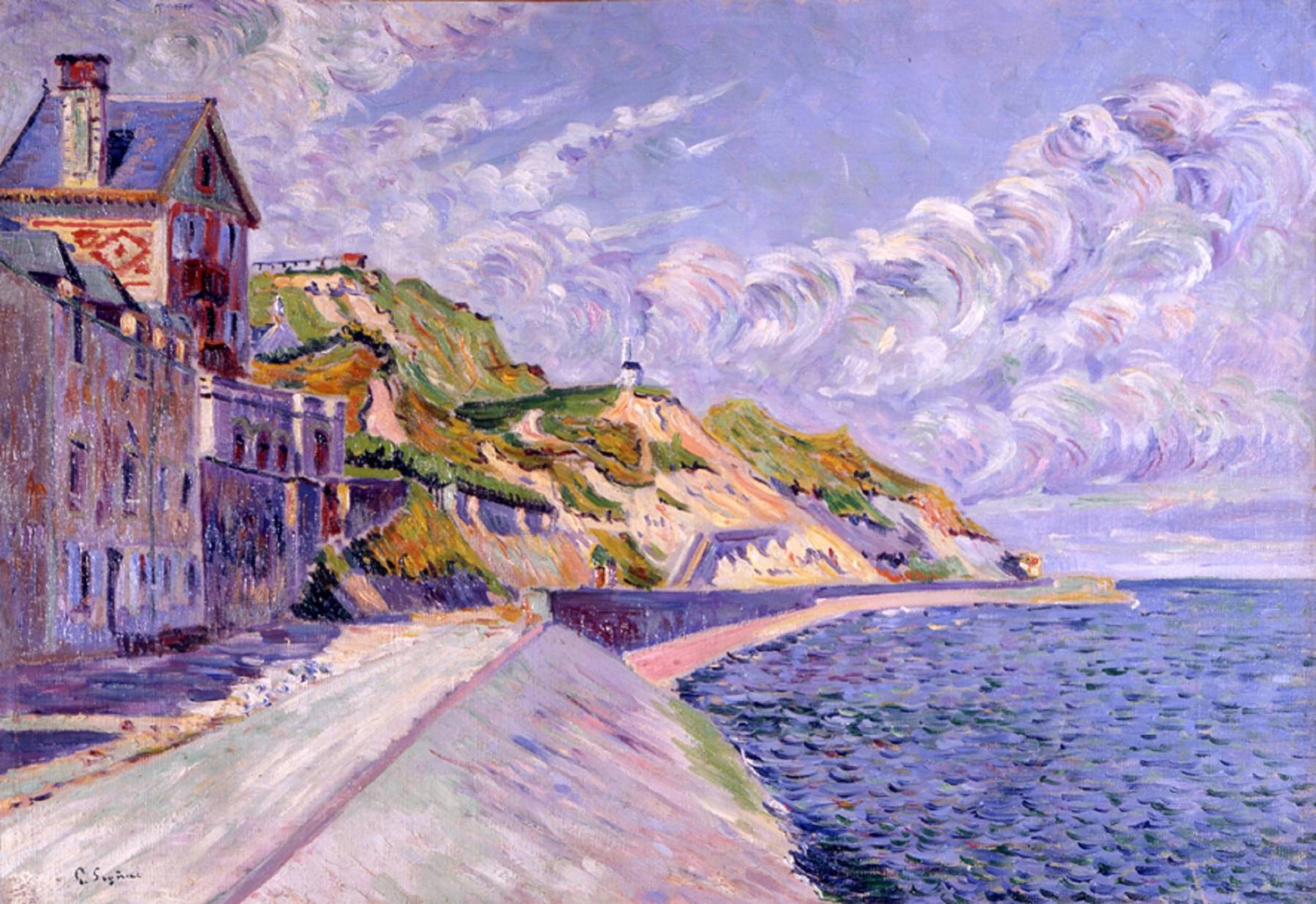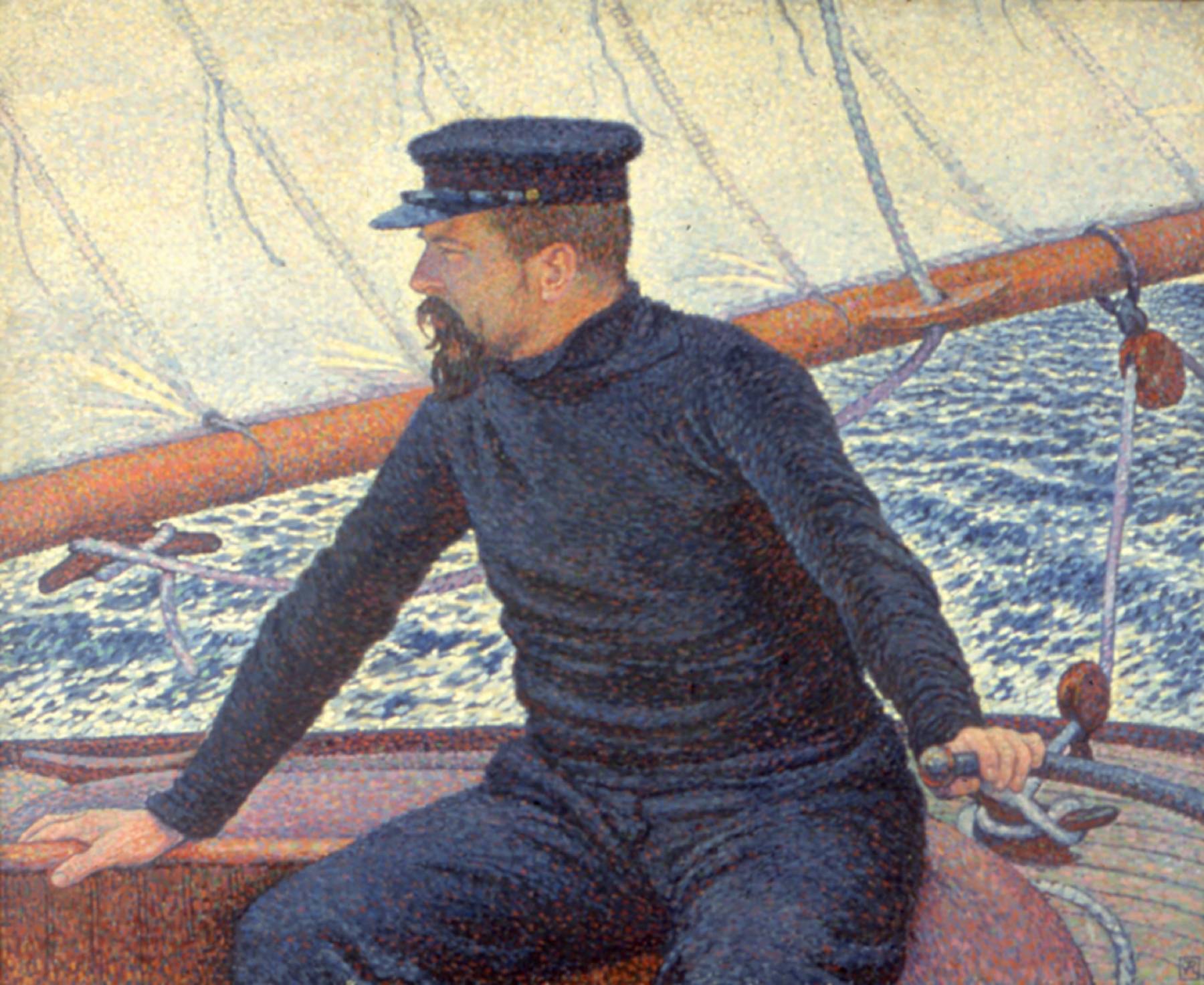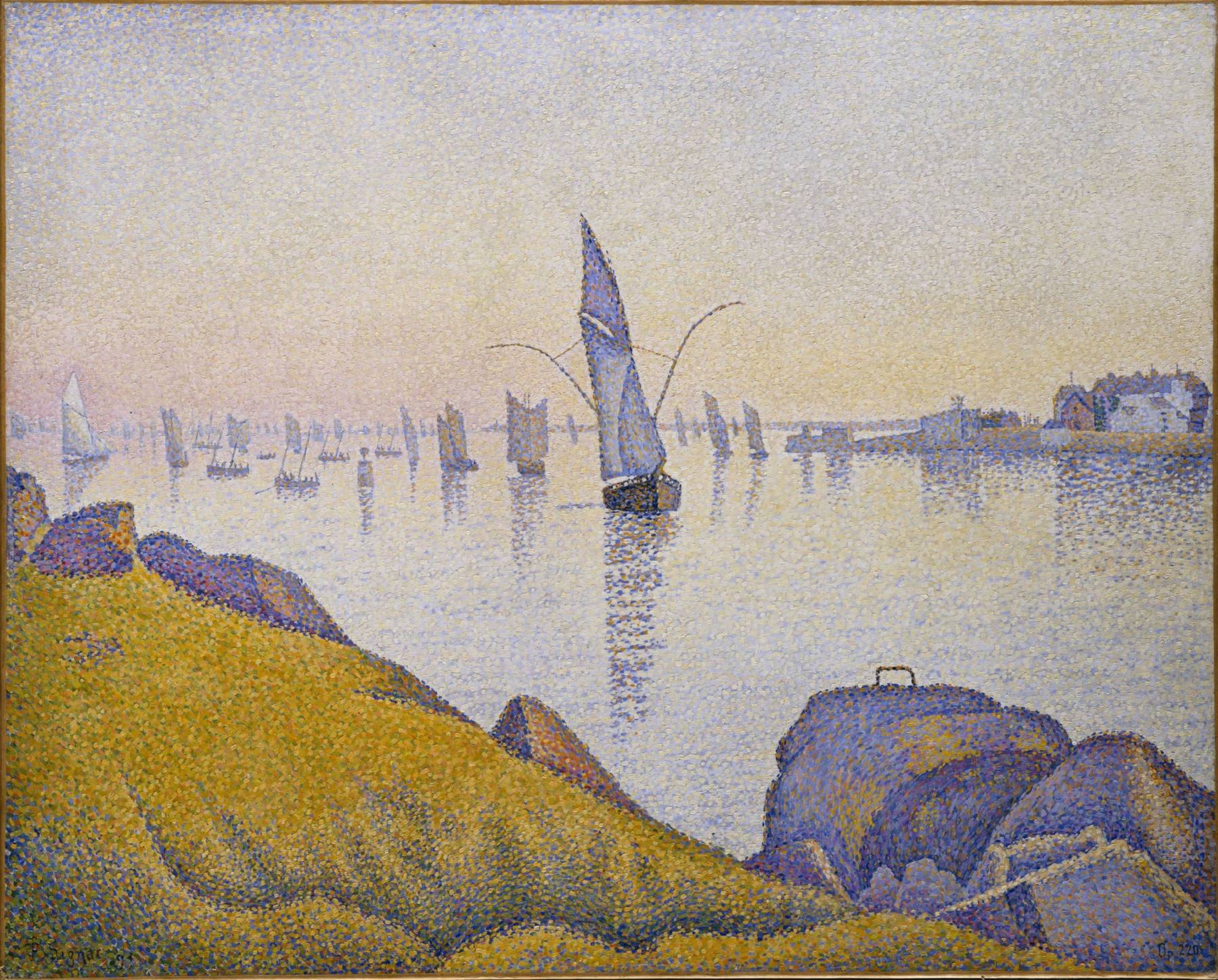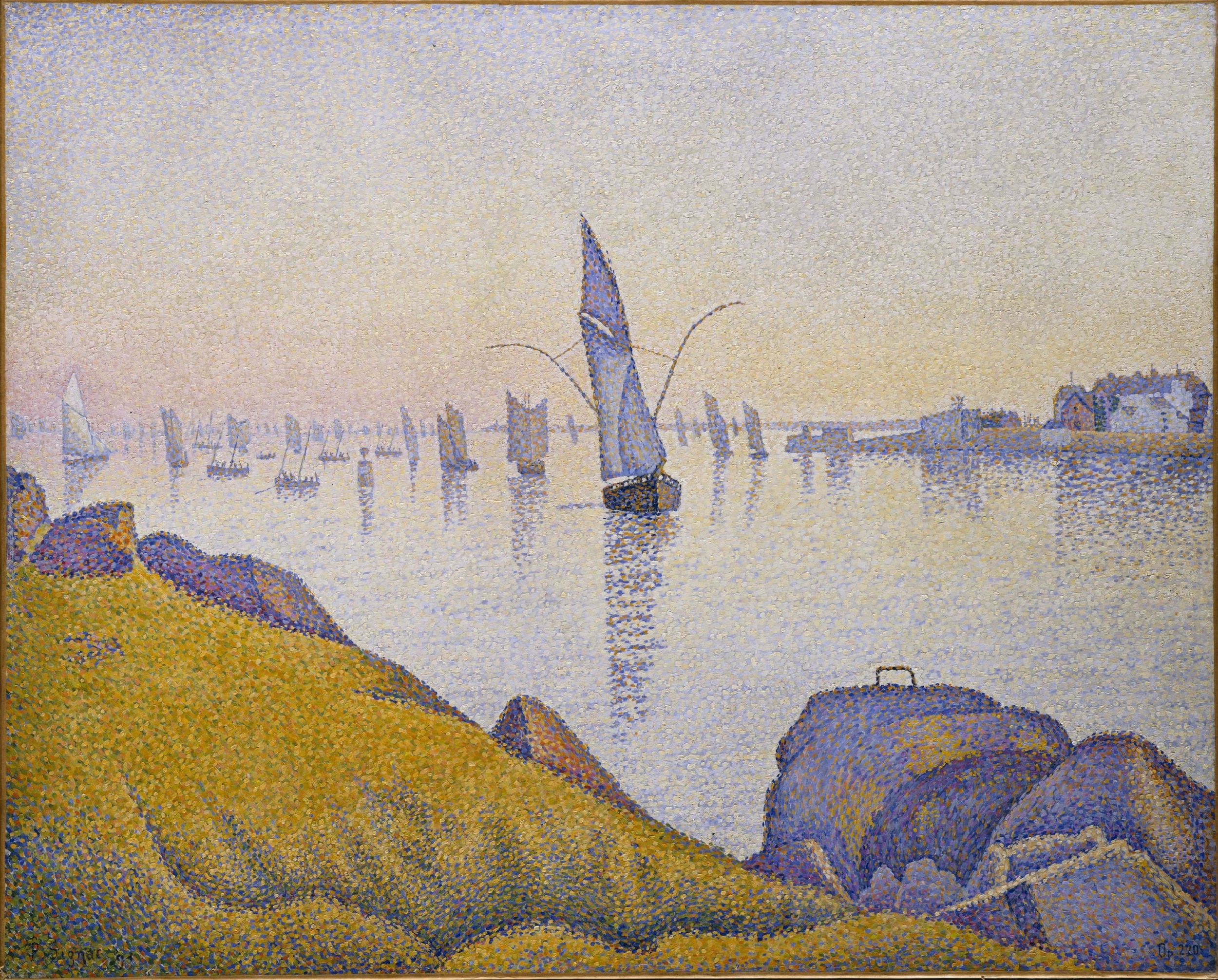 Patronage
Patrons and partners
The museum warmly thanks the patrons and partners of this exhibition.