American Impressionism.
A New Vision
from March 28, 2014 to June 28, 2014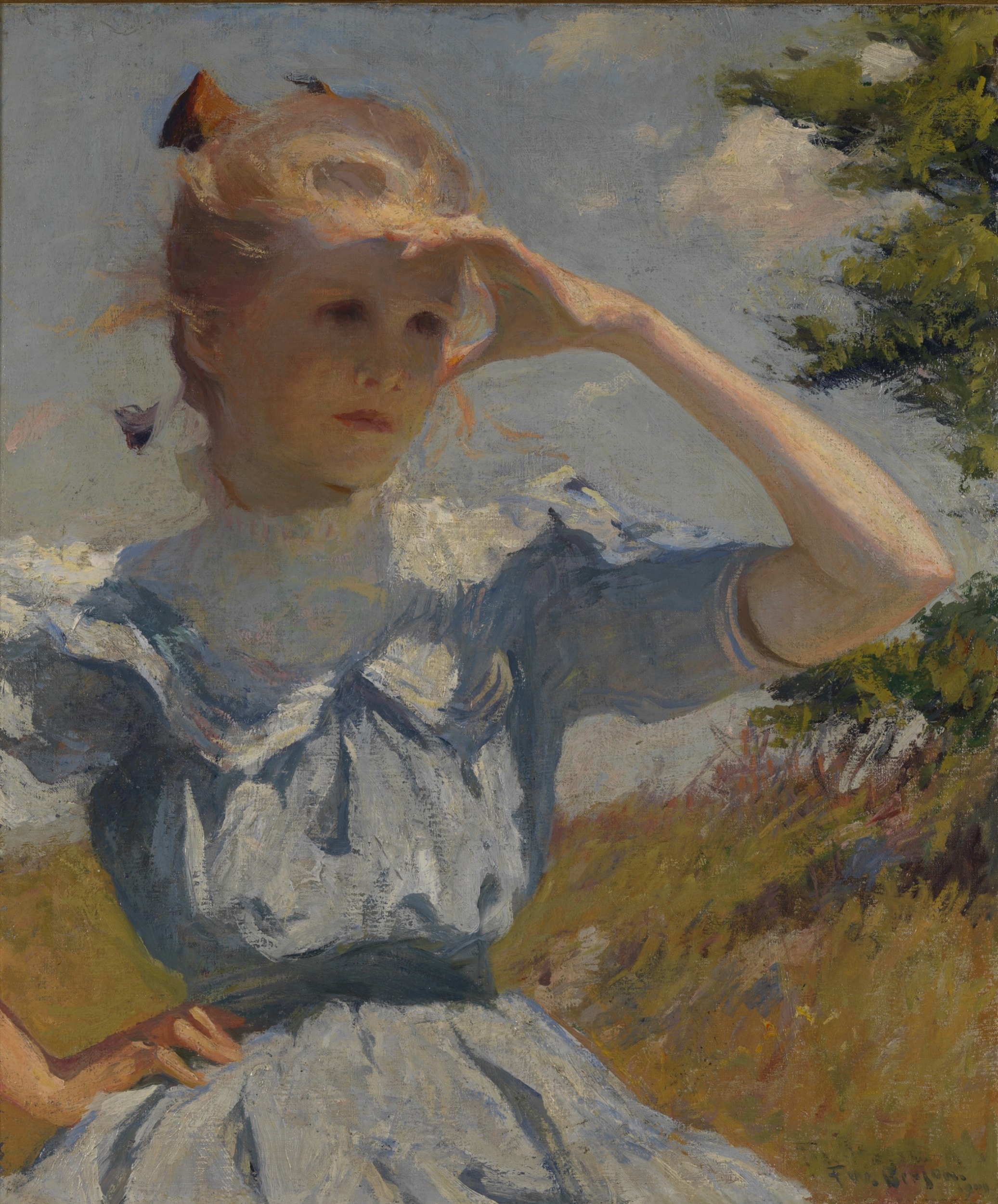 About
For its fifth anniversary, the musée des impressionnismes Giverny continues to study the
impact of impressionism throughout the world. For
the first half of the 2014 season, the musée has partnered with the Terra Foundation for American Art to organize "American Impressionism: A New Vision", a major exhibition devoted to American art between 1880 and 1900. Organized in collaboration with the National Galleries of Scotland and the Museo Thyssen-Bornemisza, the exhibiton offers a fresh exploraton of an American engagement with the techniques of impressionism on both sides of the Atlantic.
In Europe
Mary Cassatt occupies a firm place at the forefront of the exhibition as the only American artist to exhibit with the impressionists in Paris. She also cultivated a long-lasting friendship with Edgar Degas and with Camille Pissarro. Cassatt not only collected pictures for herself, she also played a significant role in the promotion of French impressionism to American collectors.
John Singer Sargent is the second major figure in the exhibition, another expatriate who experimented with impressionism during his years in France and Great Britain. He was friends with Claude Monet, whom he painted during a visit to Giverny in 1885. His Claude Monet at the Edge of a Wood, 1885 depicts the artist at work on a canvas that has been identified as Meadow with Haystacks near Giverny, one of his earliest haystacks.
The discovery of Giverny and Paris
In 1887, a group of young artists from the United States and Canada settled in Giverny. Inspired by Monet and by the changing light of this Normandy village, Theodore Robinson slowly adopted spontaneous brushwork and a bright palette in his landscape scenes produced en plein air. Robinson became friends with Monet and often viewed paintings at his home. John Leslie Breck also learned from the French master during several years spent in Giverny between 1887 and 1891. He attempted to train his eye to the changing conditions of weather and atmosphere in his cycle of haystack sketches painted in direct response to Monet's famous series. Childe Hassam encountered impressionism while living in Paris between 1886 and 1889. He began to experiment with brighter colours and more modern subjects in works like Le Jour du Grand Prix made for the Salon in 1888.
The return to America
When artists returned to the United States after years of study in Europe, they sought to adapt impressionism to a new audience and chose native subjects, especially local or familiar ones. William Merritt Chase abandoned his dark palette to create a series of bright, urban park scenes in 1887 and 1888. He continued to devote himself to luminous, outdoor pictures of women and children at leisure during summers on the coast of Long Island in the 1890s.
Childe Hassam, Theodore Robinson and Dennis Miller Bunker painted scenes of New York City, New England villages, and the coast of Maine with the bright colours, loose brushwork, and interest in the fleeting moment characterized by the French Impressionists.
Women in White under the Summer Sun
At the end of the nineteenth century, during the period known as the American Gilded Age, women and children often wore white to embody purity and innocence. Luminous and authentic, the colour white attracted artists like Cecilia Beaux and John Singer Sargent. Vast expanses of fabric became arenas for artistic exploration. Edmund Tarbell and Frank Benson emphasized the luminosity of white dresses by posing their sitters under a bright, summer sun. Tarbell exhibited In the Orchard at the Chicago Columbian Exposition in 1893 and received praise for the perceived 'American-ness' of the work. Benson's healthy, outdoor women and girls represented a new, twentieth century ideal.
A "Whistlerian" Impressionism
James McNeil Whistler remained a U.S. citizen even though he, like Sargent, spent most of his life in Europe. Whistler forged a new aesthetic with his ethereal, unusual pictures entitled Harmonies and Nocturnes. In the late 1860s and early 1870s, while working in London he painted monochromatic nocturnes in smooth washes of highly thinned paint.
Curator: Katherine Bourguignon, Ph.D., assistant curator at the Terra Foundation for American Art Europe.
Exhibition designed in collaboration with the National Galleries of Scotland (Edinburgh) and the Museo Thyssen-Bornemisza (Madrid)
Exhibition placed under the patronage of Madame Aurélie Filippetti, Minister of Culture and Communication and of the Embassy of the United States of America in France.
In video
Watch the video of the exhibition (in French only)
In images
Zoom on the works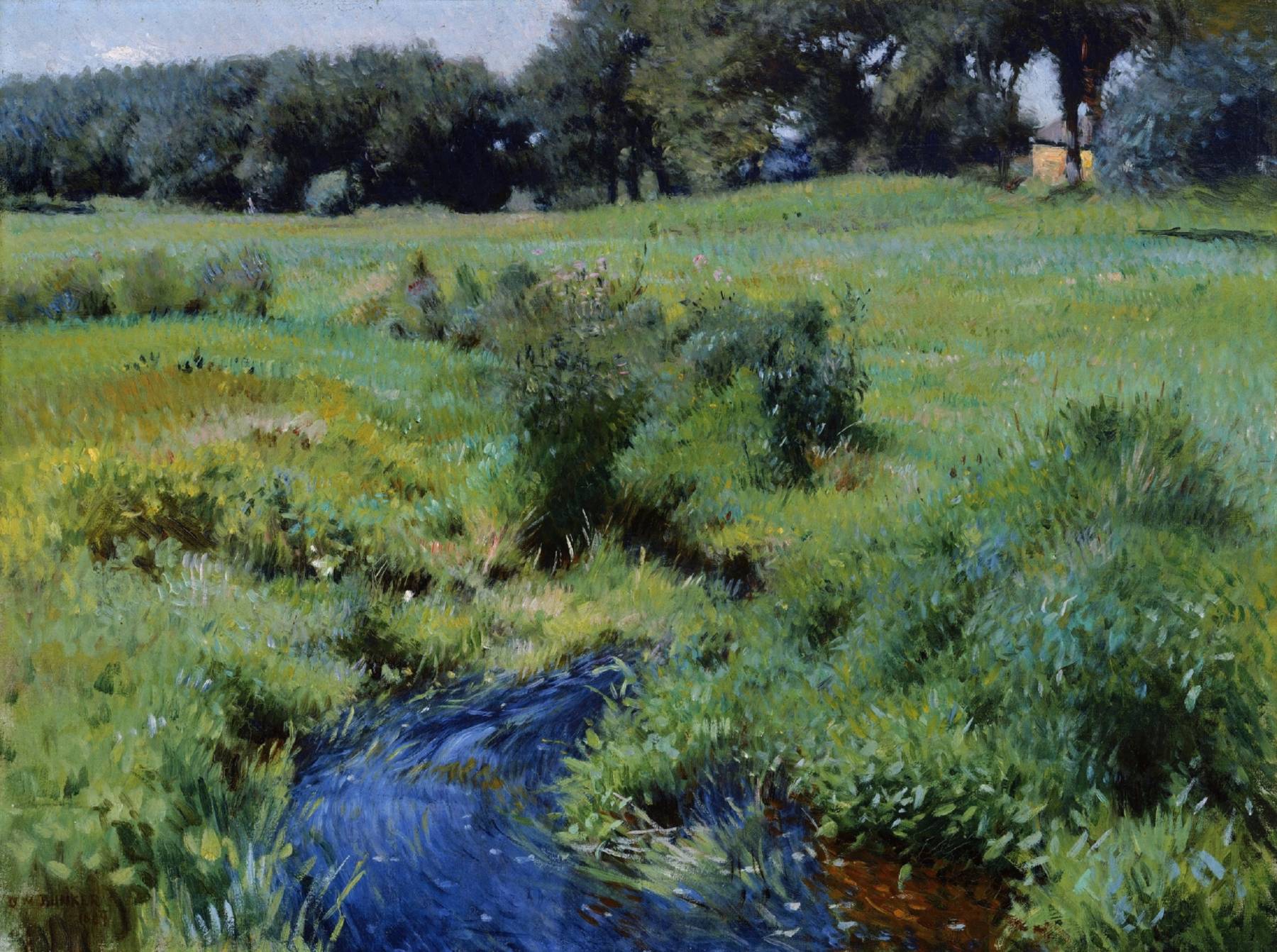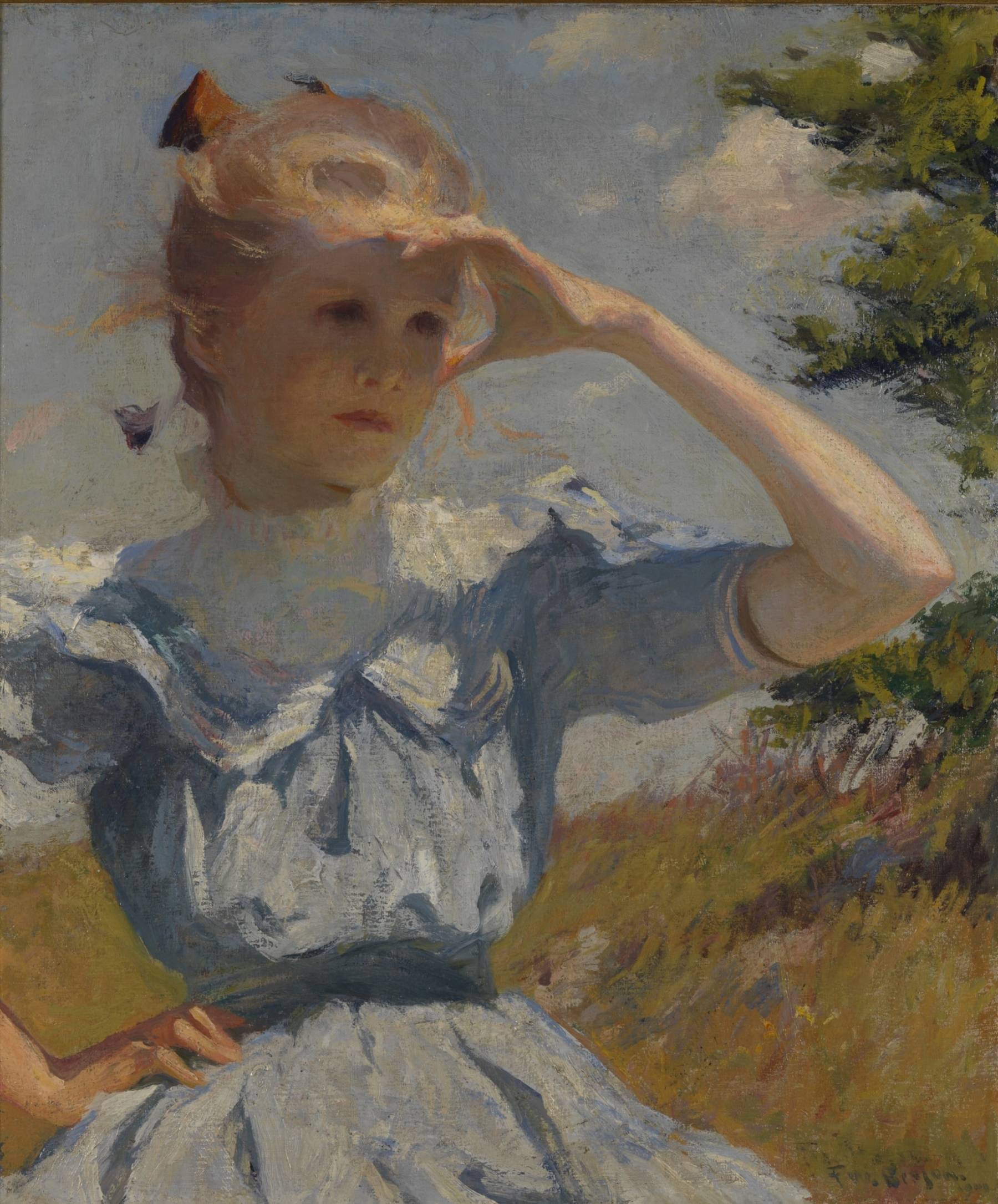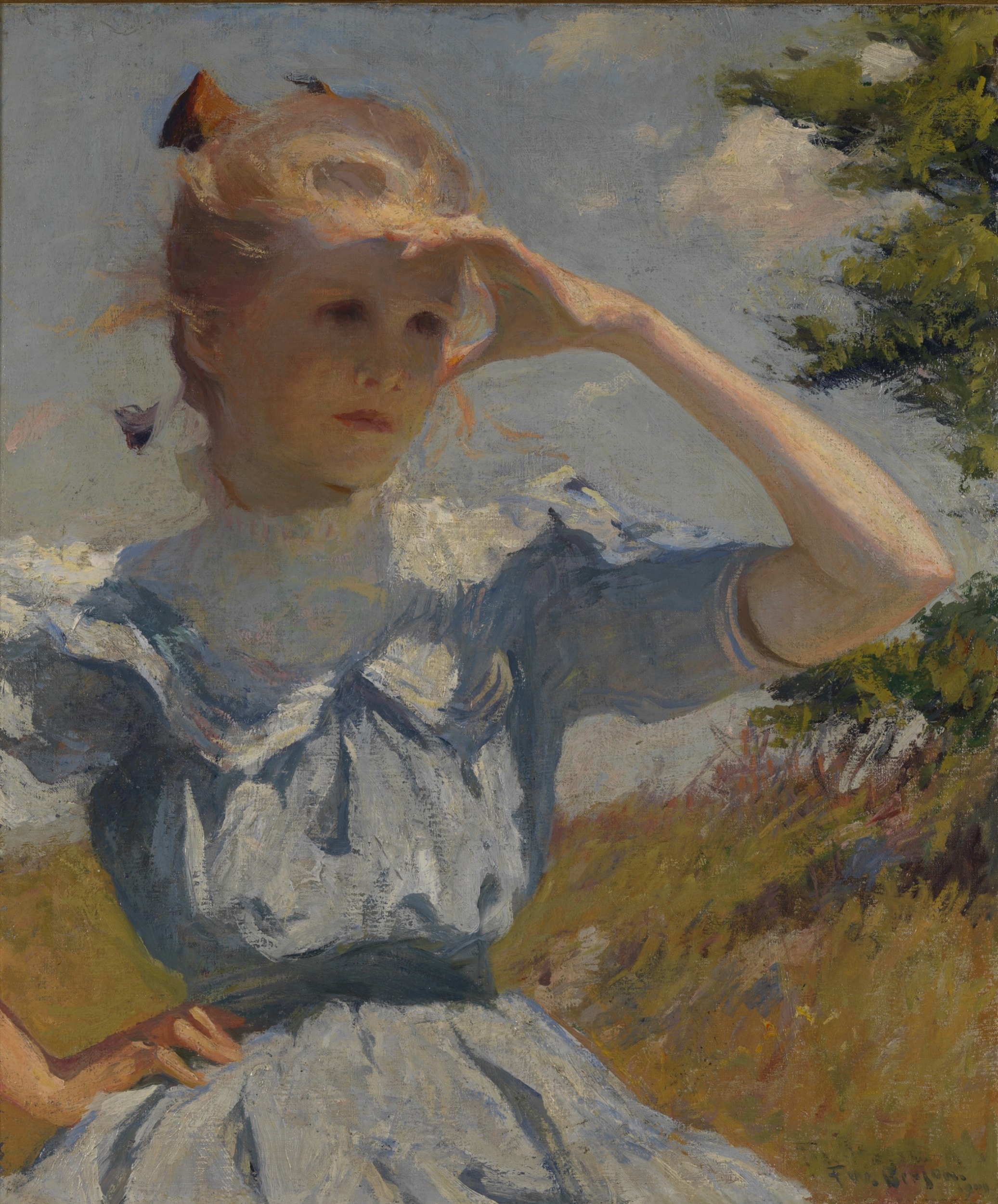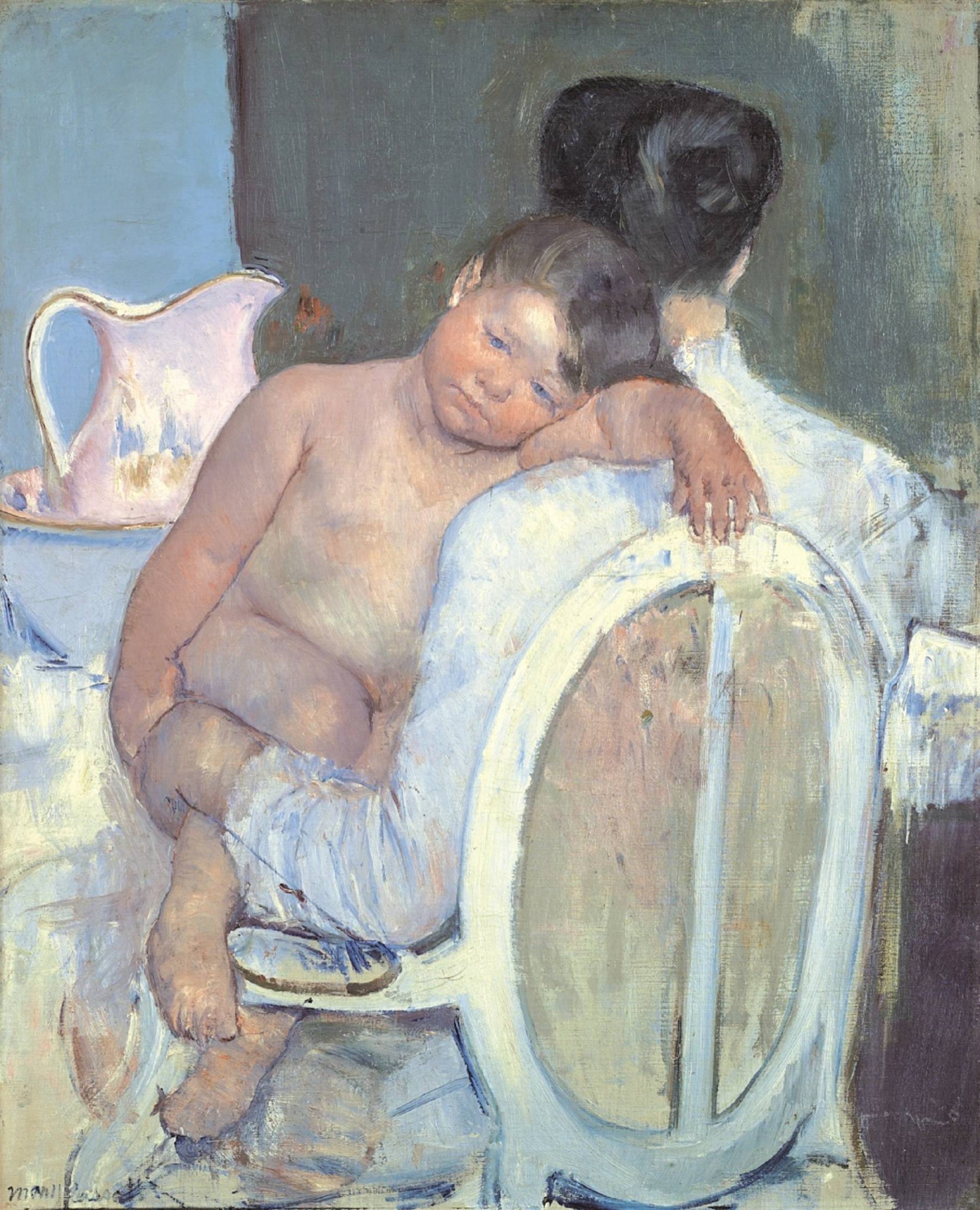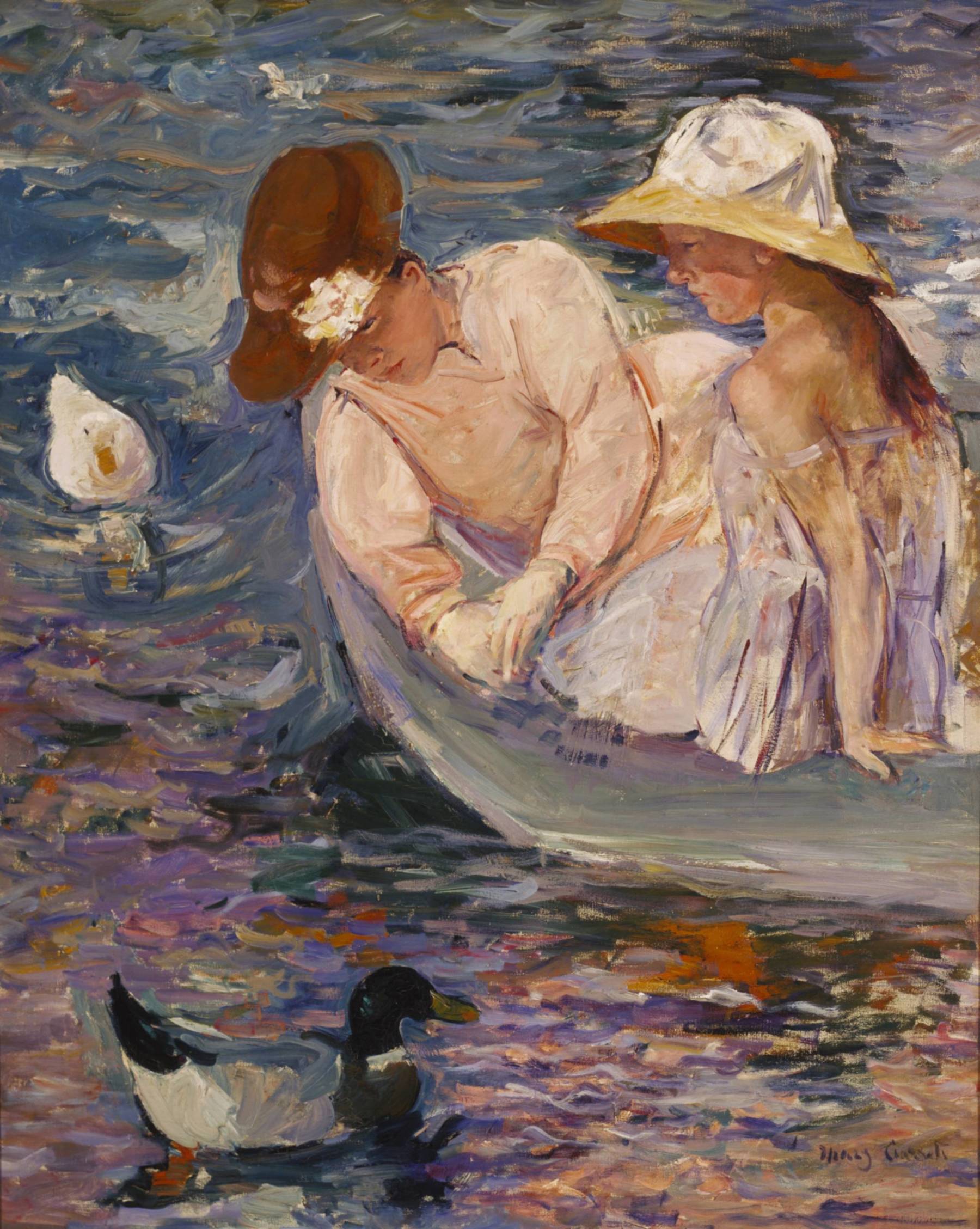 Patronage
Patrons and partners
The museum warmly thanks the patrons and partners of this exhibition.