Eugène Boudin
(Honfleur, 1824 - Deauville, 1898)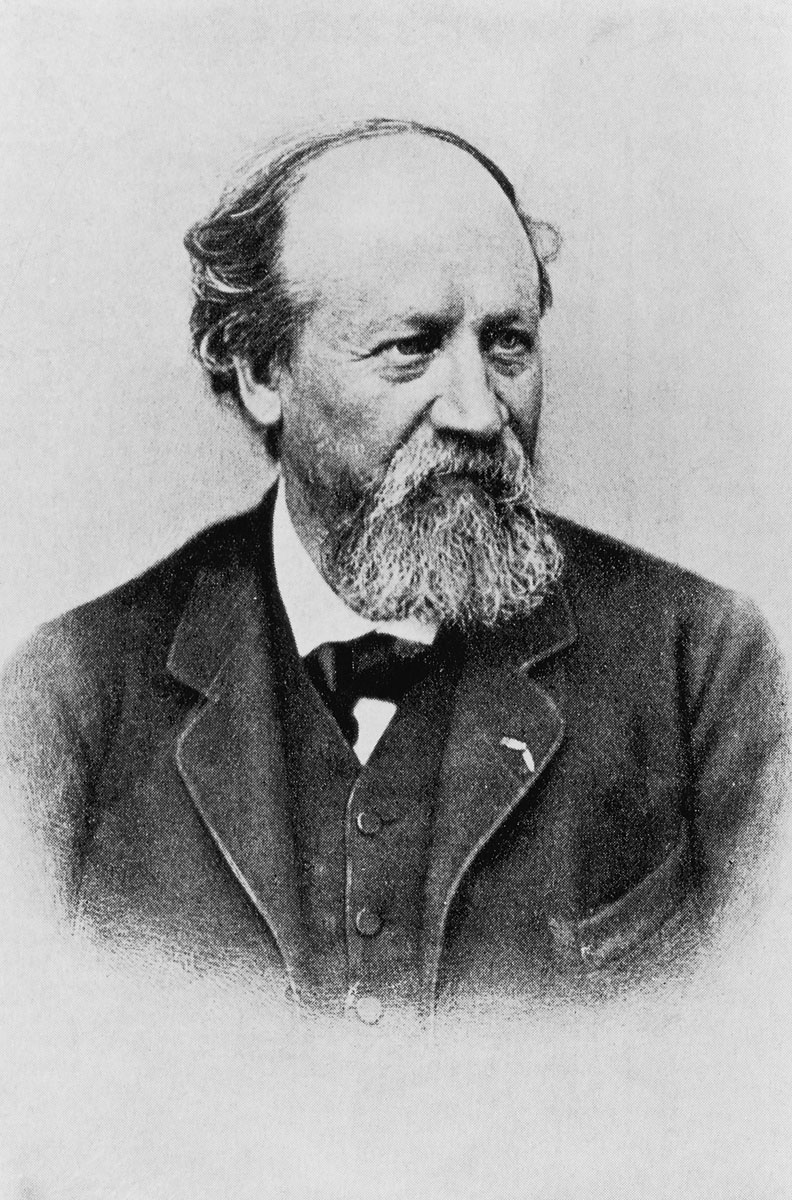 A pioneer of Impressionism, Eugène Boudin devoted his painting to the observation of skies and seashores.
The "King of Skies"
Eugène Boudin was born in Honfleur in 1824 into a family of sailors. At 12, he started working in a bookstore-stationery shop in Le Havre and at 20, he opened his own stationer-framer shop. Painters visiting the coast, such as Eugène Isabey, Constant Troyon, Thomas Couture and Jean-François Millet, came to buy supplies. Boudin exhibited their works and showed them his first attempts at painting.
In 1851, the city of Le Havre granted him a three-year scholarship which enabled him to study in Paris. Back in Normandy, he met young Claude Monet, and convinced him to try out oil painting outdoors. Many years later, Monet declared: "If I became a painter, it is to Eugène Boudin that I owe it ».
Boudin also became friends with Gustave Courbet and Johan Barthold Jongkind. In 1959, he entered the Salon with Le Pardon de Sainte-Anne-La-Palud. In his account of the exhibition, Charles Baudelaire praised the artist's work and in particular his studies of sky, which he had discovered in his studio the previous spring. The importance of atmospheric effects in Eugène Boudin's painting earned him the nickname "King of Skies" by Camille Corot.
The Painter of Beaches
From 1862, Boudin became interested in the motif of beaches, in Trouville and Deauville. This was a subject of great modernity: seaside resorts were in their infancy. Under vast skies, Boudin represented elegant women wearing crinolines, cabins used for sea bathing and the villas and hotels built to accommodate the townspeople on the coast.
Boudin, for whom nature was "the great master", always strived to preserve in his works his first impression. He favoured outdoor work, developed a rapid technique and blurred the distinction between sketch and completed painting. Critics bemoaned his paintings' lack of finish, but his approach influenced the work of the Impressionists. He participated in their first exhibition, in 1874.
In the 1870s, his growing success allowed him to travel through France, the Netherlands, Italy. However, he remained faithful to his native region and died in Deauville in 1898.