Maurice Denis
(Granville, 1870 - Paris, 1943)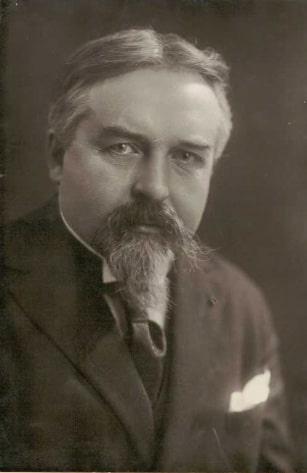 Maurice Denis was one of the initiators of the Nabi movement and its theorist.
"Nabi of the beautiful icons"
At the Julian Academy in 1888, Maurice Denis met Paul Sécuriser, Pierre Bonnard and Paul Ranson, with whom he formed the Nabis. Édouard Vuillard and Ker-Xavier Roussel, his friends from high school, would soon join them. Because of his admiration for the Italian Primitives, Denis was nicknamed the "Nabi of the beautiful icons ».
Denis quickly established himself as the group's theorist. In 1890, he published in the journal Art et critique an article containing his famous formula : « Remember that a picture, before being a battle horse, a female nude or some sort of anecdote, is essentially a flat surface covered with colours assembled in a certain order ». It defined the Nabi painting style and seems to herald the avant-garde of the 20th century.
In 1893, he married Marthe Meunier, with whom he had seven children. She was his muse, and can be recognised in his religious works, where she lends her features to the holy women of the Bible, as well as in scenes of family happiness, in Saint-Germain-en-Laye or on the beaches of the Brittany coast.
At the turn of the century, the decorative audacity of his Nabi years gave way to a new classicism, characterised by the importance given to drawing, rigorous compositions and a restricted palette.
Secular decorations and religious decorations
Convinced, like all the Nabis, of the importance of decor, Denis created major decorative cycles, both religious and secular. Between 1894 and 1899, he painted three ceilings for the residence of composer Ernest Chausson. Ivan Morosov, one of the largest collectors of modern art in Russia, commissioned him to decorate his apartment in Moscow in 1908. Denis was also given projects for public and religious buildings, such as the chapel of the Collège Sainte-Croix in Le Vésinet, in 1899, and the dome of the Théâtre des Champs-Elysées, inaugurated in 1913.
In 1919, Denis, whose Christian faith permeates all of his work, founded with the painter George Desvallières the Ateliers d'Art sacré. Their ambition was to renew Christian art.
In the interwar period, Denis worked outside of the avant-garde, and remained a sought-after decorator. In 1928, in Saint-Germain-en-Laye, he completed the decoration of the chapel in a hospital dating from the end of the 17th century, which he had acquired in 1914, renamed Le Prieuré and chosen as a residence. The building now houses the Musée départemental Maurice Denis.