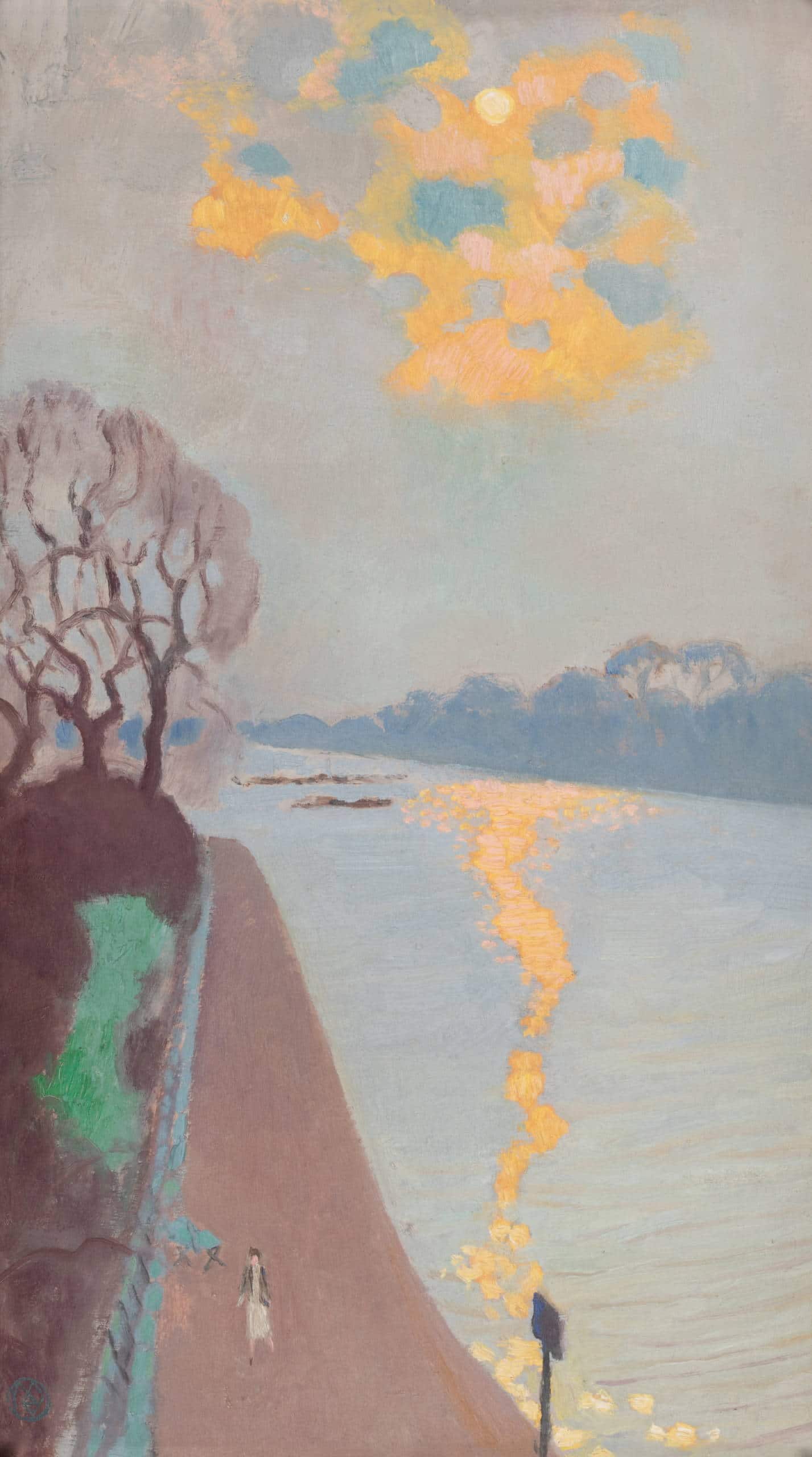 Japonism played a decisive role in Western art during the late 19th and early 20th century.
The opening of Japan
In 1853, an American naval squadron burst into Tokyo Bay and forced Japan to open its ports, which had been closed to foreigners for more than two centuries. New commercial and diplomatic exchanges allowed Japanese art to enter the West, where it was practically unknown. In France, it first aroused the enthusiasm of small groups of collectors and artists, before the Expositions Universelles gave a much wider public the opportunity to discover it.
In 1862, a specialised boutique, La Porte Chinoise, opened in Paris, rue de Rivoli. There, artists found decorative items they could include in their works to create an exotic atmosphere. In studios, models posed in kimono, holding fans, surrounded by porcelain and Japanese screens. The Exposition Universelle of 1878 saw the consecration of Japanese objects by popular fashion. In 1890, a large exhibition of Japanese prints, presented at the École des beaux-arts, caused a sensation.
Japonism and Impressionism
Impressionism was then in full bloom and the Impressionists all collected Japanese prints. They inspired them to use asymmetrical compositions, oblique perspectives, a flattened space and, in general, to renew their vision: composition and the harmony of colours took precedence over the search for realism.
Very early on, the works of James Abbott McNeill Whistler and Édouard Manet showed the influence of Japanese views and harmonies. Claude Monet gathered a rich collection of prints over the years and this long-term interest was reflected in his painting. He borrowed unexpected compositions and themes from Hokusai. The bathing scenes in Utamaro's prints captured the attention of Mary Cassatt and Edgar Degas and lead them to renew their approach to this subject, through a lack of idealisation and subtle colour harmonies.
Van Gogh was one of the earliest collectors of Japanese art. He copied prints by Hiroshige and drew inspiration from them in his later compositions. In Arles, he imagined he had found Japan, like Paul Gauguin in Pont-Aven.
In the 1890s, the impact of Japanese art reached its peak among the Nabis: in the work of Bonnard, « the Very Japanese Nabi », but also Vuillard, Denis, Vallotton. Among the Neo-Impressionists, the influence of Japan was evident in the refusal of perspective, relief and volume of Georges Seurat, Paul Signac, Henri-Edmond Cross and Théo Van Rysselberghe.